DAY 1 – 8th March
10.15am – 11am
How to work with government
A panel discussion looking at; why its important to have a relationship with government, what outcomes should we expect, and what the day to day discussions look like between our industry and our government representatives.
Panel:
Susan Tanner, CEO, NOEA & Vice Chair BVEP
Tom Clements, President NOEA & Member of Scotland's Events Industry Advisory Group
Michael Hirst, Chairman of the Event Industry Board
Alistair Turner, EIGHT PR & Marketing (Moderator)




11.15am – 12pm
Activating Brands at major events
As we emerge from the pandemic, does the nature of live events need to evolve from the way they activated pre-covid?
Interview and Presentation
Ben Crawford, Production and Operations Director, Wasserman (Ben will give keynote and moderate the panel discussion)
Helen Boakes, National Communications and Experiential Manager, MINI UK
Gabbie Fusher, Senior Producer, Wasserman
12.15pm – 1pm
Working with Local Authorities: Events & Public Health
The role of public health is growing within the events industry. NOEA has been working with Matt Ashton, Director of Public Health Liverpool about how this is evolving and what these means for event organisers. How will this impact on Local Authorities and how everyone can work for better, safer events.
Panel
Linda Todd, Bath & North East Somerset Council
Matt Ashton, Director of Public Health Liverpool
Alistair Turner, EIGHT PR & Marketing (Moderator)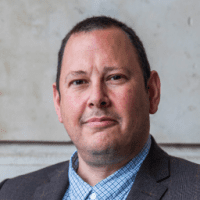 2.15pm – 3pm
Sustainability: A Case Study from Formula E
How has Formula E become one of the leading sustainability brands in sport? What can other events learn from their team's approach to outsourcing and procurment, execution on site, planning and the brand's wider sustainability strategy. A case study presentation with Q&A.
Presentation
Iona Neilsen, Formula E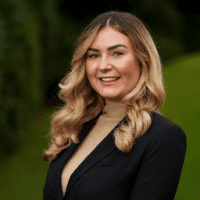 3.15pm – 4pm
A question of resource
The industry is facing a lack of both people and material resources crucial for the creation of events. In this session we look at the pressure on the supply chain, the incentives on businesses and individuals returning to the events industry, and how event organisers can work to get the best resources for their events.
Panel
Liz Madden, NoNonsense Group
Craig Matthie, Bournemouth 7s
Gill Tee, The Black Deer Festival
Paul Scaife, Event Wine Solutions
DAY 2 – 9th March
There has been a huge amount of communication amongst our members over recent weeks, regarding increasing financial and business pressures across the outdoor event community, but specifically within the supply chain. Many are still suffering from the financial impacts of the last two years, and now face increasing costs from Red Diesel taxes to the cost of finding and hiring quality temporary staff.
Our concern, as a community, is that if these businesses are made any weaker it will compromise the stability, the safety and the quality of what we do as an industry.
It is with this in mind that NOEA will be holding an industry wide consultation on our own Code of Conduct, which governs how members work with each other under the banner of NOEA. We're keen to hear from businesses across our membership and have created a forum on day two (9th March) of the Event Production Show. We have a special NOEA area at the show that will be staffed by NOEA council members, and where opinions and insight are welcome throughout the day.
Please do take the time to come in for a discussion and to share your opinions. No need to book, just come along when you have time to spare.
Thanks for your input on this vital matter.