Our Speakers 2017
See below for details of this years speakers: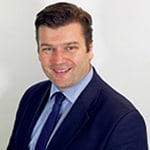 James Heappey is the Member of Parliament for the Wells Constituency in South West England and was first elected in 2015. He has recently been appointed Parliamentary Private Secretary to Chris Grayling, the Secretary of State for Transport. James is the Chairman of the UK chapter of international climate change campaign group Globe and has also chaired cross party groups on Energy Storage, Renewable Energy Technology and the UK's Events Industry. He is a vice-president of the Association for Decentralised Energy and sits on the advisory boards of the Energy & Climate Intelligence Unit and the Bright Blue think tank's Green Conservatism project. He is also co-chairing a cross party enquiry into the future of the gas grid. James previously served on the Energy & Climate Change Select Committee in the House of Commons. He is a committed campaigner on the rural economy – particularly broadband and fair funding for schools and local authorities.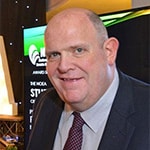 Tom has been involved within the security and crowd management industry since 1990, during which time he has been involved with many major live music and sporting events, gaining a wealth of experience working at all levels of the command chain, both as deputy and lead manager.
Tom was a member of the working party involved in the writing of the Event Guide and Safety at Sports Grounds Guide, produced by the Health and Safety Executive, as well as Disability at Events Guide, produced by the Disability Rights Commission.
Seen by some within the industry as an expert in crowd management, Tom is also a visiting speaker at Robert Gordon University.
Tom has a Diploma in Events Safety Management from Derby University and is currently Vice Chairman of the National Outdoor Events Organisation (NOEA).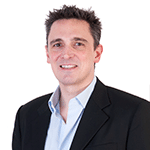 Marino Fresh
Head of Marketing UK&IE, Eventbrite
Marino is an experienced online marketer and e-commerce professional with over 15 years' experience defining marketing and web strategies, and executing strong online marketing that has a proven, measurable impact to customers. Before he joined Eventbrite, he worked with leading brands including, eBay, Expedia, Eurostar, Ryanair, John Lewis and BMW. Marino holds an MBA from Cornell University.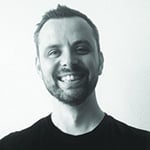 Adam Goodyer
CEO of LiveStyled
Adam is an award-winning entrepreneur with a proven track record within the music and live events industries. LiveStyled powers the mobile customer experience of the worlds biggest venues. Clients include AEG Europe, Live Nation and The SSE Arena, Belfast. One of the most recent venues to launch with LiveStyled was The O2, London. The LiveStyled platform uses mobile data science to understand consumer behaviour in venues. It then serves personalised content and offers through its white-labelled mobile apps, or integration with existing apps, to drive incremental revenue.
Peter Jack
Lawyer/Ironman Triathlete/Ultra Marathoner/Hiker and Climber/Race Director/Author
Born in a city, but now living in the glorious Northern Irish countryside with views of the hills of Donegal and the sea, Peter loves outdoor life and wants to cram in as much as possible into each and every day. He trains 6 days a week and this year his targets included an 88K foot race inside 12 hours and also completing 1,000 miles of running and 1,500 miles of biking – as well as climbing in the mountains of Bulgaria and hiking the Camino in Northern Spain.
A Race Director for the last thirty years and the proud Chairman of the Triangle Triathlon Club, he has been the organiser of the Irish Triathlon Championships, the Home Nations International Triathlon Championships, an Ironman Distance Race and a European Duathlon Cup Race, all on the scenic North Coast of Ireland.
Peter gets tetchy if he's cooped up inside for too long and he needs to feel the influence and rhythm of the great outdoors on his soul to keep him spiritually alive. He is used to getting soaked on the bike, or on long runs, but thankfully he has discovered that his skin is water tight. There is no such thing as bad weather, just inappropriate clothing.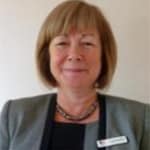 Dr Caroline Jackson
Bournemouth University
Caroline has over 30 years of experience designing, delivering, teaching and researching events. She Chairs the Association for Events Management Education whose aim is to advance events education and research in the UK. She is Vice Chair of the Business Visits & Events Partnership (BVEP). BVEP is the umbrella organisation that represents the UK leading trade and professional organisations, government agencies and other significant influencers in the business visits and events sector.
Caroline is passionate about advancing the profile and performance of the valuable people within the events sector and is proud to be a mentor on the Fast Forward 15 programme.
Caroline has researched, presented and published on music festivals, music tourism, the event experience, the planning and sponsorship of events and event education. She is currently investigating creativity in events, supported by the Events Industry Forum and the professionalisation of the event sector supported by BVEP. She is on a project team researching Trust Repair and has been Creating a Virtual Interactive Environment for Event Planning.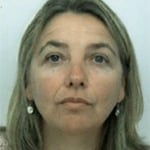 Jill McCracken
Tournament Safety and Security Director - England and Wales Cricket Board
Jill was a police officer for over 27 years, spending the majority of the later part of her career working on major national and international sporting and music events.
Her interest in events began back in 1996 when she was part of a small police planning team responsible for planning the police response to the Oasis Concerts at Knebworth House in Hertfordshire. The lack of sharing best practise, intelligence and information amongst police forces at that time concerned her and she slowly began to work with partner agencies and other forces to try and bring consistency and a shared understanding of what the threats and risks were associated with large scale events were and how they could be reduced. As a result of this, she was invited to complete the very first "Crowd and Safety Management" degree course at Buckingham Chiltern University.
Jill spent a few years at The College of Policing where she redesigned and delivered the National Police Operational Planning course and provided peer reviews and structured debriefing for a range of police forces and other agencies following events of national significance.
In August 2016, Jill left the Police Service and began working for the ECB as the Tournament Safety and Security Director, responsible for delivering the ICC Champions Trophy and ICC Women's World Cup in 2017, and the ICC World Cup in 2019. Her remit extends to team and match official security, hotel and route security and venue stadium security liaison.
Nick Morgan
Founder and CEO of The Fair
NIck has been involved in the festival and event industry for over 20 years and has particular experience in producing independent festivals, large scale shows, Placemaking and health and safety management for events. Nick oversees The Fair's Event Production and Event Safety and Licensing divisions. He regularly speaks at events on topics including  Licensing, Festival Health & Safety and Production, Placemaking, The Experience Economy, up-scaling and growth and is also a committee member of NOEA, SAGE and the AIF. So far this summer alone, Nick and The Fair have produced and supported festivals that include Eastern Electrics, Garage Nation, Gottwood, Bournemouth 7s, Houghton, Sunborn, GALA, Percolate Open Air and Holi Festival of Colours.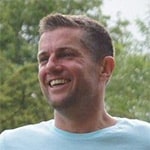 Paul Smith
Director of City & Spectator Experience: ICC Global Events at England & Wales Cricket Board (ECB)
Paul has more than 20-years' experience in the sports industry, working across a range major events and tournaments including three summer Olympic Games, the 2015 Rugby World Cup (RWC) and 2017 Women's Cricket World Cup. Paul is currently Director of City & Spectator Experience for the ECB, working to deliver a range of spectator, sponsor and host city activations for the 2019 ICC Cricket World Cup in England & Wales. Paul was previously Head of City Delivery for England 2015 where he was responsible for the largest Fanzone program in RWC history, including a live screening of the RWC Final in Trafalgar Square. Prior to that Paul was Sponsorship Manager for Cadbury delivering their award-winning London 2012 activation campaign and he has also worked for the International Tennis Federation, NBA Europe and the sports marketing agency Fasttrack.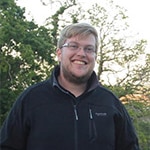 Ian Taylor
Event Site Service
Beginning his career in Events Management organising events for the UK's largest conservation charity, after which he returned to education to study for a BA (Hons.) in Events Management at the University of Derby and also later completed the University of Derby Level 5 Diploma in Event Safety Management. This has offered him fantastic opportunities, working across the industry in various roles including running event control rooms and site managing large scale outdoor events. Ian now runs his own company, Event Site Services, helping event organisers with creative site solutions from total site management, to infrastructure specification and delivery as well as a host of other services, Ian is also a NOEA Council Member, growing and building relationships between students and industry through the UK's leading outdoor events trade association.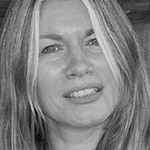 Gill Tee
Founder and Managing Director of Entertee Hire
Following on from working at one of the leading UK radio stations, Capital Radio, as Head of Entertainment, where Gill was responsible for bringing the first ever 100,000 capacity Party in the Park to Hyde Park, Gill then went on to form entertee.
In addition to Producing events and festivals for the past 18 years at entertee for many high profile clients, Gill is also a founder and co-owner of entertee hire, successfully providing high quality, innovative fencing solutions for the event and festival industry.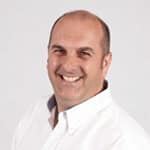 David Tunnicliffe is Commercial Director GL events UK and is one of the most recognized faces in the UK events industry. He was previously a board member of the International Live Event Association (ILEA) and is now a regular feature within the work of NOEA (National Outdoor Events Association). David has become a specialist in the world of temporary structures at major events. Previously he worked with De Boer Structures, before joining specialists GL events UK in 2016.
David's particular specialty is providing expertise to clients planning complex bespoke events, and has worked on some of the most iconic events in the UK outdoor events industry, from festivals, to sporting events and exhibitions.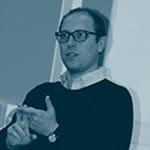 Alistair Turner
Managing Director EIGHT PR & Marketing
Alistair Turner is Managing Director of EIGHT PR & Marketing, a specialist creative agency servicing the events industry. Alistair has over 20 years experience in the PR and the events industry's, working closely with the Business Visits & Events Partnership and the UK government as well as being secretariat of the All Party Parliamentary Group for Events. He is a regular speaker on events and PR both within the events industry and at Universities where events management is studied.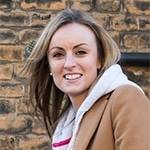 Louise Young is part of the creative talent team behind the outstanding Strawberries & Creem Festival, that has taken place in Cambridge every summer for the last f​our​ years. Alongside an organisational team of five founders, Louise has grown the festival from a 1,000 people garden party, to the city's most popular​ music​ festival. The event now attracts well over ​7​,000 people, and a global line up including Nelly, Shaggy, Wiley, Kano, Skepta, Shy FX, Big Narstie and Sir David Rodigan.
Meanwhile Louise herself has transitioned from a young event​ manager​ to a fully fledged, successful events business owner. She is passionate about the festival and outdoor events industry and talks regularly on the industry, its progression and specifically on the role of women in events.