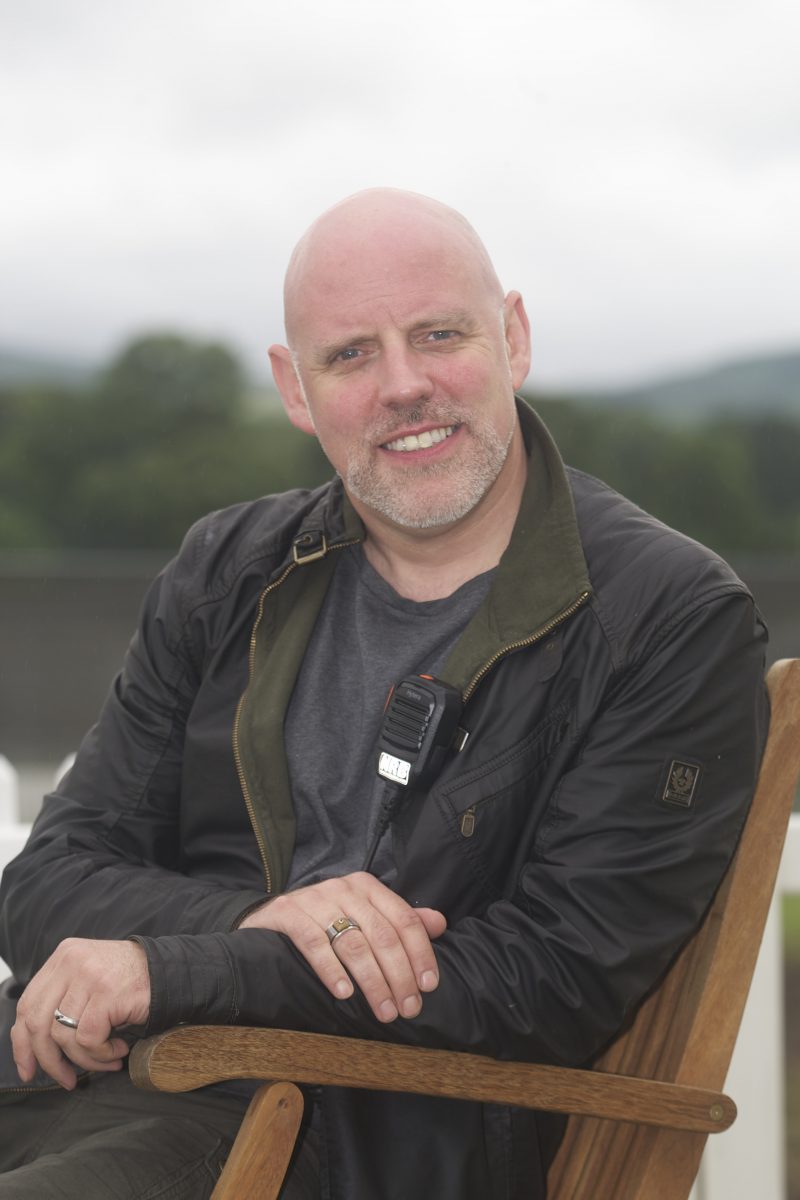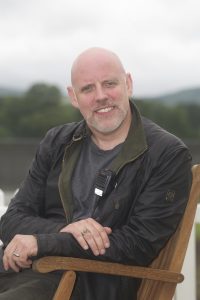 Geoff Ellis
Keynote Speaker
CEO DF Concerts & Events, Glasgow.
Geoff started his career as a permanent Entertainments Manager at Middlesex Polytechnic in London – the highlight being booking The Stone Roses for one of their first concerts in the capital. He then moved to the world famous Marquee Club before heading up to Glasgow in 1992 to join DF Concerts as promoter of the company's legendary venue King Tut's Wah Wah Hut. As the company rose to become one of the UK's leading music promotion and event management companies, partially due to the creation of the T in the Park festival, Geoff's progression in turn led to his appointment as Chief Executive in 2001.
As CEO of DF Concerts and Events, Geoff and his team are dedicated in bringing the very best live music and events to Scotland, and made T in the Park one of the largest and most innovative festivals in the world with huge International recognition. Geoff heads up a multi skilled team that is as comfortable promoting Beyoncé, Take That, One Direction, The Killers, Eminem, AC/DC, The Eagles, Rihanna, Radiohead, The Stone Roses and Coldplay and the best emerging talent around as well as event managing Glasgow on Ice, The Papal Visit to Bellahouston Park and other events. Glasgow Summer Sessions was created in 2013 and the festival has continued to grow year on year attracting world class acts to the city. Geoff's newest festival, TRNSMT, took place in July 2017 at Glasgow Green showcasing headliners Radiohead, Kasabian and Biffy Clyro. The event attracted over 110,000 attendees across 3 days. Due to the success of this, TRNSMT 2018 was held over two weekends. DF Concerts & Events also launched Edinburgh Summer Sessions in 2018 with a series of music concerts taking place at the iconic Princes Street Gardens during the Edinburgh Fringe Festival.
Geoff is an executive committee member of the UK Concert Promoters Association, a member of the Glasgow Tourism Leadership Group and Night Time Economy Commission and member of the fundraising committee for Nordoff Robbins Music Therapy in Scotland.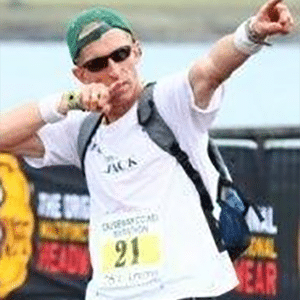 Lawyer/Ironman Triathelete/Ultra Marathoner/Hiker and Climber/Race Director/Author
Born in a city, but now living in the glorious Northern Irish countryside with views of the hills of Donegal and the sea, Peter loves outdoor life and wants to cram in as much as possible into each and every day.
He trains 6 days a week and this year his targets included an 88K foot race inside 12 hours and also completing 1,000 miles of running and 1,500 miles of biking – as well as climbing in the mountains of Bulgaria and hiking the Camino in Northern Spain.
A Race Director for the last thirty years and the proud Chairman of the Triangle Triathlon Club, he has been the organiser of the Irish Triathlon Championships, the Home Nations International Triathlon Championships, an Ironman Distance Race and a European Duathlon Cup Race, all on the scenic North Coast of Ireland.
British by birth, Irish by nature, Ulster by inclination, this dichotomy manifests itself in the diverse range of outdoor activities which consume his free time. Thankfully he has discovered the secret of being able to cope – there really are 25 hours in every day – and 8 days in every week!
Peter gets tetchy if he's cooped up inside for too long and he needs to feel the influence and rhythm of the great outdoors on his soul to keep him spiritually alive. He is used to getting soaked on the bike, or on long runs, but thankfully he has discovered that his skin is water tight. There is no such thing as bad weather, just inappropriate clothing.
Confined to an office, he has revelled in the recent past of standing on top of Toubkal in the Atlas Mountains of Morocco, Kinabalo in Borneo, Elbrus in Russia, Kilimanjaro in Africa and Kali Pathar in the Himalayas. He believes that climbing, hiking and walking are the best possible therapy and the government hasn't taxed them yet!
Peter is looking forward to listening to lots of interesting speakers and asking some searching questions as he learns from the great array of guest speakers at the NOEA today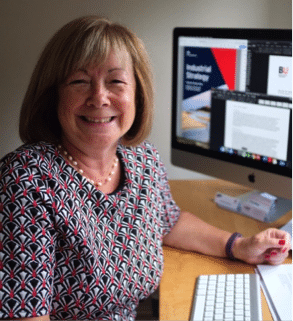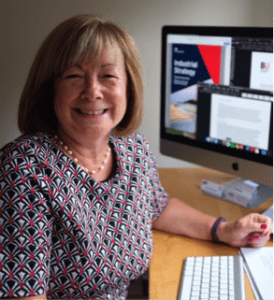 Dr Caroline Jackson is an event educator and researcher. Formerly Head of Department of Events & Leisure at Bournemouth University, Caroline has recently left academia to pursue her interests independently.
Caroline has over 30 years' experience designing, delivering, teaching and researching events. Having worked in leisure, providing events from county shows to international sports events, she moved into academia. Once at Bournemouth University, Caroline developed some of the first higher education qualifications in events management and established its world leading Events & Leisure Department.
Caroline was a founding member of the Association for Events Management Education, where she was on the Executive Committee, with positions as Secretary and Chair (2004-2018). Her links with industry includes being elected twice (2016-2018, 2018-2020) as Vice Chair of the Business Visits & Events Partnership (BVEP). BVEP is the umbrella organisation that represents the UK leading trade and professional organisations, government agencies and other significant influencers in the business visits and events sector.
Caroline is passionate about advancing the profile and performance of the valuable people within the events sector. An example of this was her mentorship role on the award-winning Fast Forward 15 programme (2017-18 and 2018-19).
Caroline has researched, presented and published on music festivals, music tourism, the event experience, the planning and sponsorship of events and event education. She has just completed researching the value of outdoor events in the UK with the Events Industry Forum; investigating creativity in events, and undertaken a preliminary study of the professionalisation of the event sector.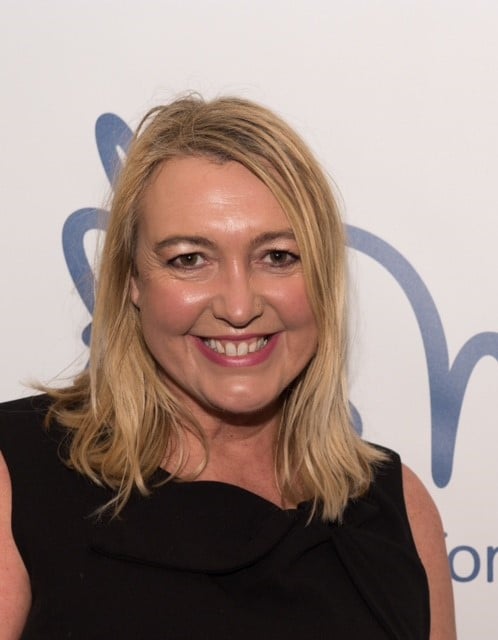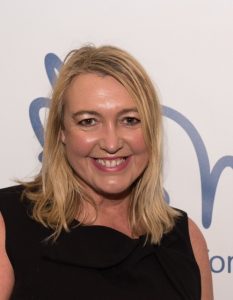 Karen is a Director at Mind the mental health charity. She is responsible for the direction, management and development of the Networks and Communities Department leading a team of over 90 people to deliver a multi-million pound portfolio of community mental health services and programmes. This includes  overseeing Minds programme of activities for young people and our work with the sports sector, that includes our ground breaking partnership with the English Football League to use the power of football to improve the nations mental health. She also leads strategy, development and relationships with the £120million affiliated network of over 120 local Minds providing services and support across England and Wales. Karen holds a Master Degree in Applied Social Studies and Diploma's in Social Work and Management, and has over 25 years' experience working in the charity sector delivering local services as well as managing national programmes of work.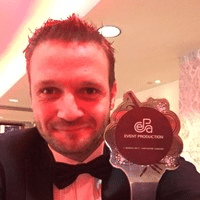 Matt has worked in the ticketing business for 8 years, working across a range of live events with a variety of organisers.
Over his time in the sector, Matt has worked alongside many of the country's leading outdoor events, sports venues, festivals and exhibitions where his experience in customer journey, on site operations and marketing has become invaluable to those clients he works alongside.
See Tickets are a proud member of The Society of Ticket Agents and Retailers (STAR) so all processes and transactions are carried out to a standard that exceed the industry guidelines, to which Matt has experience of in all areas including GDPR.
With a keen emphasis on event marketing, Matt is interested in talking with NOEA organisers about how they interact with their public year round, how and when. Not just in the run up to the event.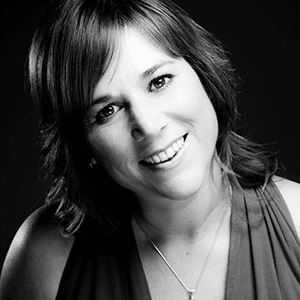 Bev Osborne specialises in developing and delivering training solutions addressing the crisis management and emergency response needs of events and venues, companies and organisations in the UK and overseas.
She became involved in the Resilience Sector by leading a 5-year programme to design and deliver multi-agency, simulation based, training exercises for Strategic Commanders in the Public Sector in 2007; and in 2011 launched Training 4 Resilience with her Business Partner Adrian Seward.
She has designed and delivered over 150 crisis management and emergency exercises since 2007 for a wide portfolio of clients including Premiership Football and Rugby Clubs; Music Festivals and Concerts; the NATO Summit; the Tour de France and all London 2012 Olympic Venues.
She has also put together numerous training programmes and events for teams to develop their crisis management and emergency response capabilities; as well as specific training courses such as Steward Training. In addition, she also manages volunteers steward teams for large events and festivals.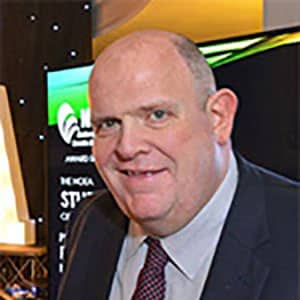 Tom has been involved within the security and crowd management industry since 1990, and has been involved with many major live music and sporting events, gaining a wealth of experience working at all levels of the command chain, both as deputy and lead manager. Tom was a member of the working party involved in the writing of the Event Guide and Safety at Sports Grounds Guide, produced by the Health and Safety Executive. He is a member of the working group involved with compiling and updating the "Purple Guide".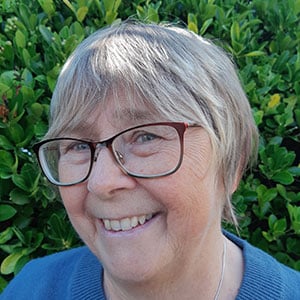 Linda has been involved with event management since the mid 90s and almost exclusively with outdoor events since 1999. With the publication of HSG195, The Event Safety Guide, she recognised the need for events to appoint a trained and dedicated person managing the planning and execution of safe systems of work. With this in mind, she began studying safety management and emergency planning. She has now gained nineteen years' worth of safety management experience at outdoor events of many shapes and sizes from music festivals to historic events, cultural celebrations, arts festivals and community sporting events. She has a strong passion for ensuring the welfare of all staff as well as all public attending events; ensuring that children, youth and elderly are protected that vulnerable people and those with a disability are included and catered for within an event. To that end, Linda founded TTK Welfare in 2011 to provide a service supporting welfare at events. This service is going strong and TTK looks after the needs of staff and public at over twenty five events per year.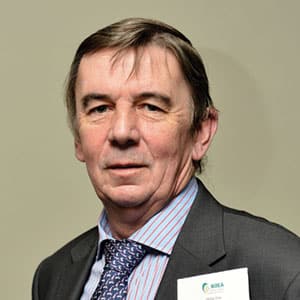 Philip is a solicitor with Bournemouth firm Laceys and has specialised in Licensing for over 30 years. His entry in legal 500 describes him as having "deep knowledge of gambling and outdoor events". Philip is a former vice president of NOEA and has been a Council member and legal advisor to the association for over a decade.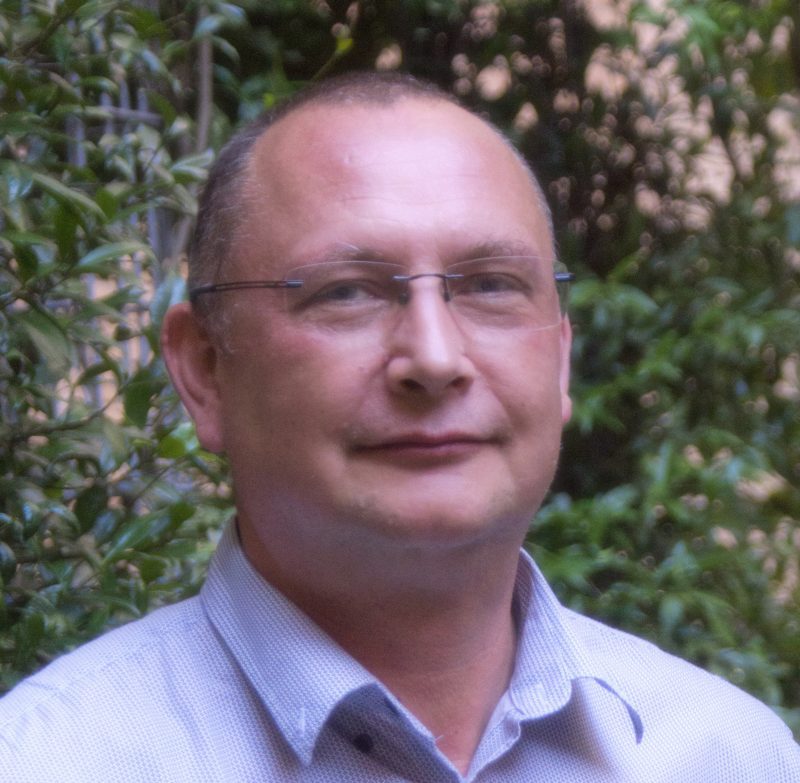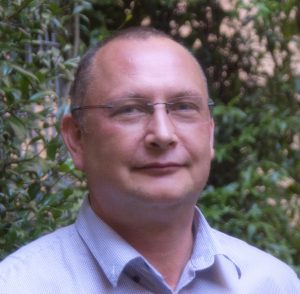 Chris is a Health & Safety Consultant by trade and responsible for all event consultants and event safety matters at A.C.T.(National) Ltd.
Chris started his safety career in a freelance capacity, before joining Richard Limb at Capita in 2012, and then moved to ACT in early 2016.  Now working in a very hands on Directorial position, Chris is passionate about ensuring clients and event organisers have the highest standard of competent safety advice at their disposal.
Chris is currently heavily involved in multiple music and cultural events across the Middle East as well as some of the most high-profile sporting and cultural events in the UK and Europe.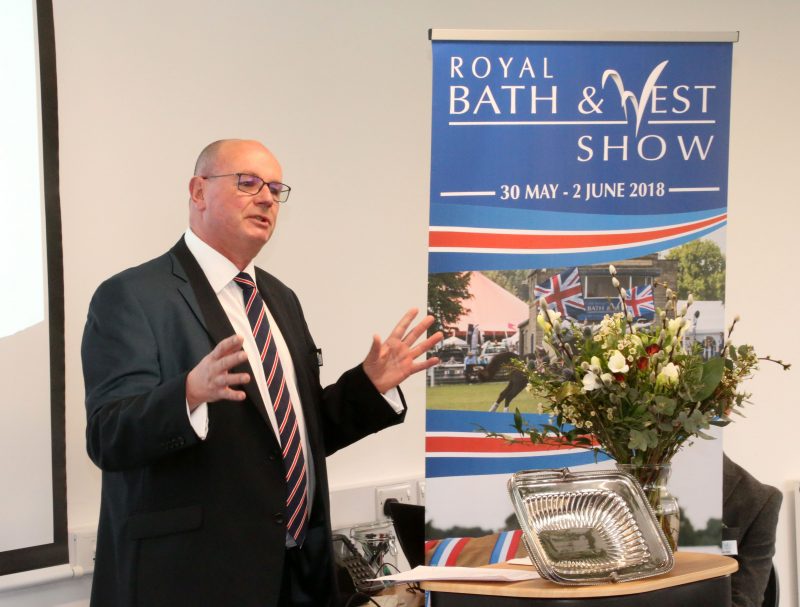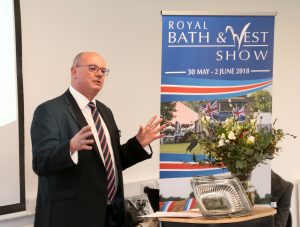 I am the Head of Shows at the Royal Bath & West Show, having previously held the position of Show Manager and Trade Stand Manager in the last 18 years.
Born and bred on the family with livestock and horses and living within 6 miles of the showground it was inevitable that the Shows would be a big part of my life.
Since arriving at the Showground at Shepton Mallet 18 years ago I worked to improve the standard of the stands attending. Then looked at layout and tried to create some more open trading area's rather than just rows of tents. Along with this was the decision to take the Food & Drink Exhibitors out of the Food hall and place around a "big top" music tent, which has been very successful.
My passion is showing Horse's Livestock and Poultry and have used this knowledge to improve and expand the classes and section within the Show. This would also include the Dairy Show with new classes and focusing on young handlers.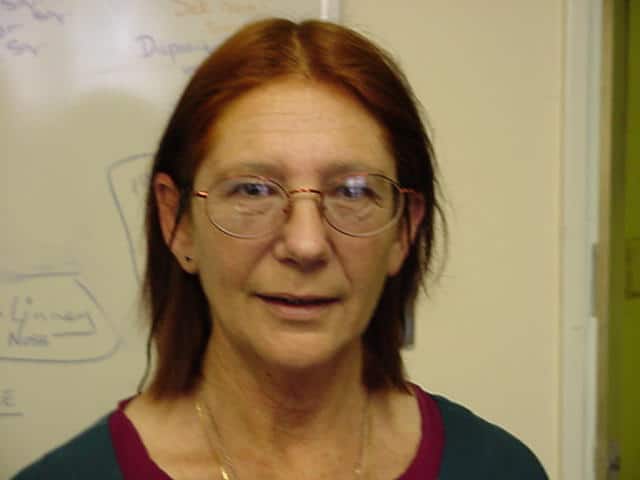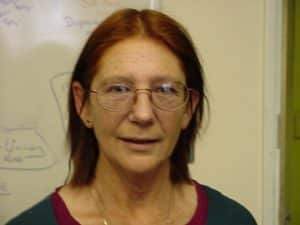 I have worked in the events sector for over 45 years, mainly concerned with the health, safety and welfare of audiences and others at outdoor music events.
From 1977 to 1996 I ran a small charity called Festival Welfare Services, providing a range of support services at festivals.
From 1996-99 I worked on the "Event Safety Guide" with the UK Health & Safety Executive and a consortium of event industry professional associations. I was adviser to HSE on their guide 'Managing Crowds Safely' and to the UK Home Office on 'Safer Clubbing' guidance for drug safety in clubs and at dance events.
I helped with the development of the entertainment industry BTEC courses for the Production Services Association and Loughborough College from 1997 and from 1999 I worked on the development of the Events NVQs for the Travel, Tourism, Events National Training Organisation, Newham College and the National Outdoor Events Association.
In 2004 I worked with the International Live Music Conference Safety Focus Group and Buckinghamshire Chilterns University to develop pan-European health and safety guidance for live music event workers, funded by the European Occupational Safety & Health Agency.
In 2009-2010 I produced a research report with Buckinghamshire New University, for HSE, investigating four case study events and guidance for crowd safety management at street/unusual events.
As well as providing welfare services, since 2009 I have been a volunteer sustainability assessor for A Greener Festival and have assessed festivals in UK & other European countries.
In 2015 I produced the Welfare Handbook section for the Purple Guide (Pop Code) website with practical guidance on how to set up a range of services to support audiences at events. I have recently worked on a good practice guide for the welfare of workers at events, now published on the Purple Guide website.
In January 1995, I received The Event Services Association Award for outstanding contribution to the events industry and in January 2003 I received the Total Production 'unsung hero' award for services to the event industry. In November 2016 I received the Association of Independent Festivals 'unsung hero' award.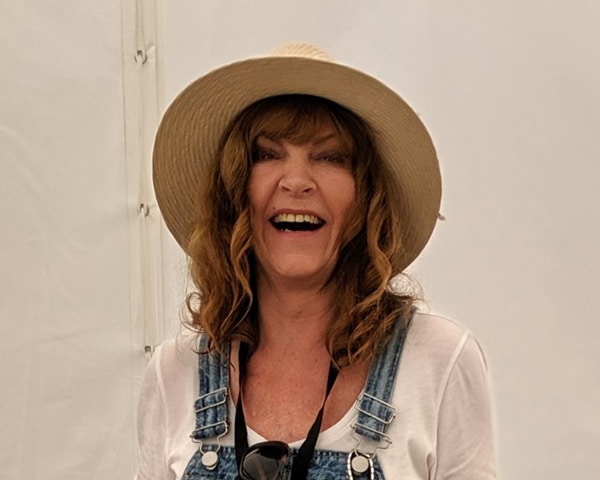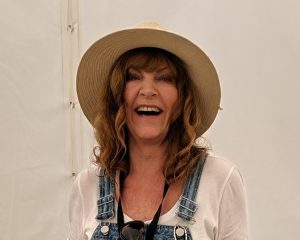 Jean is a legend. She has worked with Gill for twenty years on every single event. Her role during this period has been that of Site Mum – She is one of those rare individuals whose sole mission in life is to make sure people are happy and she does so on every entertee job, and most recently on our very own Black Deer Festival. She keeps everyone working on the site cared for, fed and watered. By everyone we mean just that – whether security, the guys setting up the stage, litter pickers or the guys cleaning the loo's, Jean is there to care for all. It is part of her DNA, and she says "There's nothing more pleasurable in life than giving, that's the ultimate, I love to see the smile on someone's face when you think of them."
Revelling at Black Deer, there's a massive amount of people that all need looking after, and Jean is renowned for driving a buggy delivering frozen lollies or cold drinks to those around the site. Whether its's security at the far end of the festival site, or to the car park attendants on a hot day, no one is out of her reach. This year at Black Deer, Jean's home-made iced coffee was in big demand! We even had artists popping their head into the production office asking for Jean and one warmly introduced her on this year's main stage. She's famous!
Despite the long hours Jean admits she gets a buzz out of all the events and festivals she has worked on with Gill and the people she has met. Jean is the most tirelessly humble person and is so proud to be part of Black Deer Festival's core team, it's like a tight family. "Something only works when you all work together, everyone on site is equal, no one person is less important for the role that they do and that's what makes it so special."
If there's ever anything anyone needs on site, Jean is our go-to. Tea, coffee, snacks, plasters, ice – you name it. It all escalated from a little table Jean commandeered in an event office with a kettle to actually having a dedicated area, her own fully equipped yard. An integral part of the team, Jean not only improves the experience for those working on site but filters through to the whole customer experience. All those working on the festival are treated with respect and kindness, everyone does their best to help each other out and we're sure this is felt by those who come to Black Deer too.
Many others have tried to poach Jean to work on their events and festivals, but there is only one place Jean will be, and that is firmly by Gill's side, from her first foray into the building of a site 20 years ago, to now.
Gill says "There is only one Jean – I still have clients and suppliers I see from time to time from years ago that I bump into, I always get asked 'How is Jean?'. She is as loyal and amazing now as she was then. I love her like a member of my family, and so does everyone else who has the pleasure of spending time with her on site."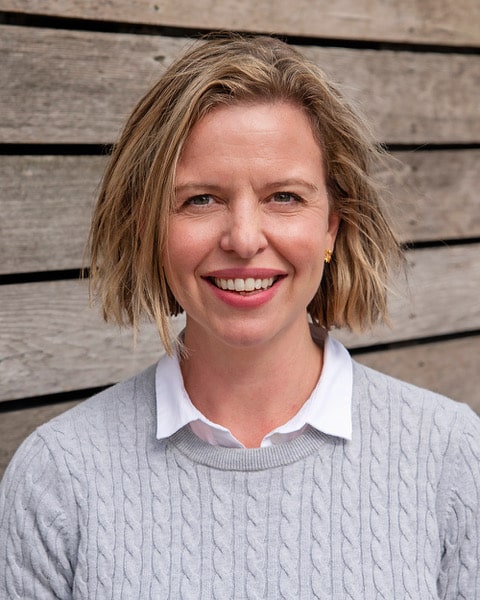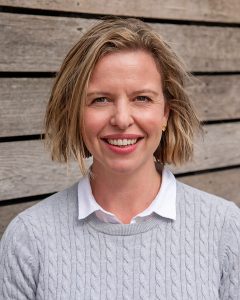 Becky has worked on outdoor events for over 20 years in numerous different roles. At Brighton & Hove City Council she worked on the (now infamous) Big Beach Boutique 2 before working for PR companies, charities and NGO's delivering numerous engagement and mass participation events across the UK. In 2012 Becky set up Hybred Events, an event safety consultancy, and works with clients to deliver exceptional events safely. Current clients include Brighton Pride, Black Deer Live, Luna Cinema, Brighton & Hove City Council, The Great Escape Festival and Big Church Day Out. Becky joined the NOEA Council in 2017.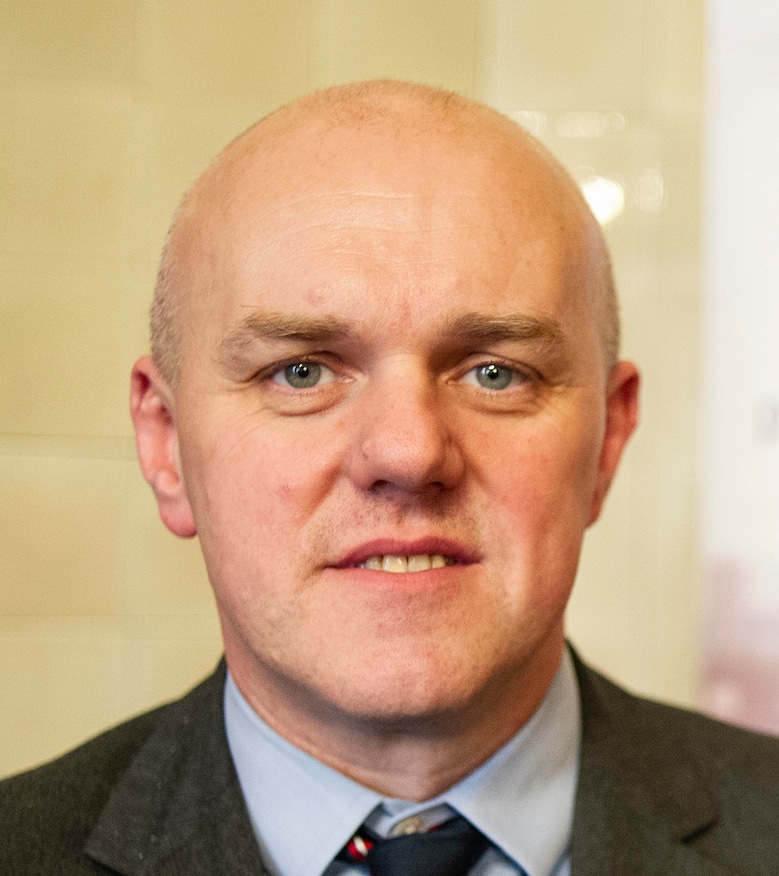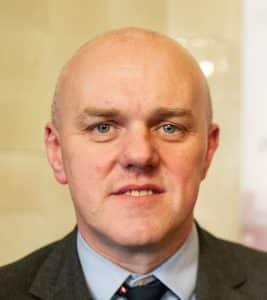 Alan has an amazingly strong background as an operational manager, focussing on planning, command & control, risk assessment and crisis management. He has spent the last 10 years as the planning leader for sporting venues and street sporting events at the Metropolitan Police.
Alan is an expert in events licensing, safety advisory groups, contingency planning and special services of the police.
Alan's last role has seen him as the principle planning lead for the 2012 Olympic road race programme, Rugby World Cup 2015, World Athletics Championships 2017, two UEFA Champions League Finals at Wembley Stadium, the Tour de France 'Grand Départ' and last year's Formula 1 London Showcase event. He was also the London lead for the Cricket World Cup.
His personal highlights include the annual NFL games and fan activations across the capital and, in 2014, working with the Royal Foundation to host the inaugural Invictus Games.
As a Safety Consultant for A.C.T National he brings this experience to National and International events.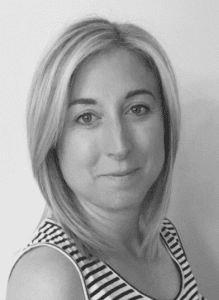 Head of Events, Leeds Castle
Alysha trained at the Royal Central School of Speech and Drama with her degree in Theatre Practice specialising in Technical Stage Management. During her third year at Central, Alysha worked as an Intern at the National Theatre and London International Festival of Theatre. It was at LIFT where Alysha realised her passion for outdoor events and after finishing her degree, was offered a position as the South East Events Manager with English Heritage. During her time here she produced events at several historical properties including Dover Castle, Osborne House and Battle Abbey.
After a 10-year career at English Heritage, Alysha then joined Leeds Castle, as the Head of Events in 2013. Her and her team produce a wide range of events throughout the year, including the Leeds Castle Triathlon, The Festival of Flowers, Fireworks Spectacular and the Christmas Market. And a whole host of smaller events including talks, tours and workshops, theatre and music for the visitors to enjoy.
Alysha joined the NOEA council in 2018 and also sits of the Board of Trustees for ICON Theatre based in Chatham, Kent.