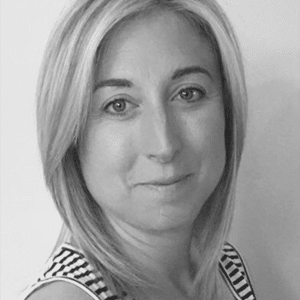 Head of Events, Leeds Castle
Alysha trained at the Royal Central School of Speech and Drama with her degree in Theatre Practice specialising in Technical Stage Management. During her third year at Central, Alysha worked as an Intern at the National Theatre and London International Festival of Theatre. It was at LIFT where Alysha realised her passion for outdoor events and after finishing her degree, was offered a position as the South East Events Manager with English Heritage. During her time here she produced events at several historical properties including Dover Castle, Osborne House and Battle Abbey.
After a 10-year career at English Heritage, Alysha then joined Leeds Castle, as the Head of Events in 2013. Her and her team produce a wide range of events throughout the year, including the Leeds Castle Triathlon, The Festival of Flowers, Fireworks Spectacular and the Christmas Market. And a whole host of smaller events including talks, tours and workshops, theatre and music for the visitors to enjoy.
Alysha joined the NOEA council in 2018 and also sits of the Board of Trustees for ICON Theatre based in Chatham, Kent.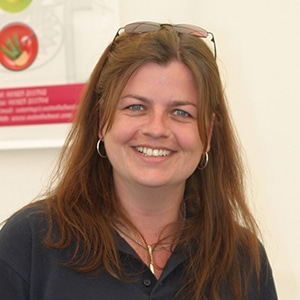 Liz Madden
Director, NoNonsense Group
Liz Madden is co-founder of innovative, award winning staging and temporary structures company NoNonsense Group. A well-known figure in the live events industry who has more than 30 years' experience developing relationships with clients and brands whilst ensuring the smooth delivery of projects from the initial concept discussions, tenders, bids and contract negotiations through delivery and to the final sign off of the project. Her hands-on approach has ensured a good working knowledge of many aspects of the industry. Her attention to detail has proved invaluable when working on complex projects including festivals, global roadshows, international product launches, venue management, glittering award ceremonies, sporting events and bespoke structure builds. A previous long-time board member of the International Live Events Association and currently sits on the Production Services Association Council.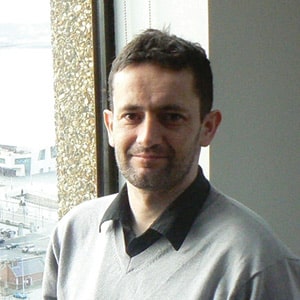 Andy McNicholl
City Events Manager for Liverpool Council
Andy and the Events Team have the responsibility for a range of cultural, maritime, music, sports and visual arts events of local, national and international significance. Highlights include: '3 Queens'; Sea Odyssey – A Giant Spectacular; Capital of Culture Opening Ceremony: "The People's Opening"; Liverpool's 800th Birthday Fireworks; Mathew Street Music Festival; Liverpool – 2008 Tall Ships' Race. The city continues to stage a strong programme of major events and is using events and cultural activities to spearhead the continuing regeneration of the city and to realise its vision to be recognised as a confident, competitive international city that welcomes visitors, students and businesses whilst providing a place where people want to live, invest, study, work and indeed play!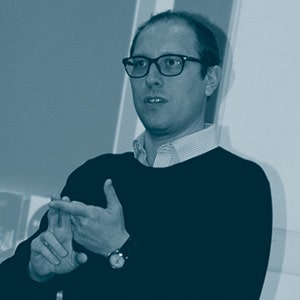 Alistair Turner
Managing Director EIGHT PR & Marketing
Alistair Turner is Managing Director of EIGHT PR & Marketing, a specialist creative agency servicing the events industry. Alistair has over 20 years experience in the PR and the events industry's, working closely with the Business Visits & Events Partnership and the UK government as well as being secretariat of the All Party Parliamentary Group for Events. He is a regular speaker on events and PR both within the events industry and at Universities where events management is studied.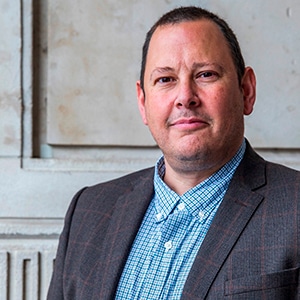 Matthew Ashton
Director of Public Health, Liverpool City Council. Honorary Professor, Department of Public Health and Policy, University of Liverpool
Prof Ashton was appointed Director of Public Health for Liverpool City Council in April 2020 and is also Honorary Professor, Department of Public Health and Policy, University of Liverpool.
He leads a team of 30 people covering a range of public health activities including the commissioning of public health services, health protection, health improvement, health care public health, embedding health in all policies approaches and addressing the wider determinants of health.
Prof Ashton is passionate about bringing together the best people and partnerships in the region to improve health and wellbeing and reduce inequalities in the communities we serve.
Prof Ashton is the programme director for the Liverpool Health Partners Live Well programme, and also works closely with other directors of public health across Cheshire and Merseyside, as part of the CHAMPS public health collaborative, leading on Strategic Intelligence and Research, Communications, Social Marketing, and Strategic Partnerships. Prof Ashton is also the lead Director of Public Health for the Liverpool City Region Violence Reduction Partnership, and for Food Active.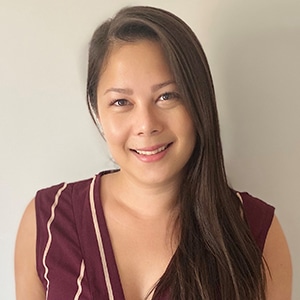 Stephanie Corker
Account Director, Wasserman
Stephanie has been working in the events industry for over 10 years, and is an Account Director at Wasserman working on the NFL UK account. Stephanie is a founding member of Wasserman's DE&I Council, and proudly co-leads the Women's subcommittee and leads the EMEA subcommittee. The DE&I work that Steph focuses on includes developing and implementing training, programming and events that help further educate and support our company, as well as specifically focus on the needs of our EMEA offices and departments.
Linda Todd
Commercial Development – Events and Weddings
Linda manages the Events and Weddings Team at Bath and North East Somerset Council and is responsible for the commercial development of council owned assets through land hire for events and venue hire for weddings. We deliver weddings in our Heritage Parks and our own council-led seasonal events across the Bath and North East Somerset area. The team works closely with clients, local stakeholders and partners to enhance the economic benefit events and weddings bring to the area.
Linda is from a town management background where she worked in partnership with business, community, town councils and the local authority to regenerate and achieve common goals. It was during this time that Linda was called on to deliver events as part of a regeneration programme and drew on experience gained in theatre and production management, "I love the world of outdoor events. It is theatre on a much grander scale. It is such a privilege to be involved in the creative process and to have some part in making special memories for our visitors and clients through events and weddings, with common sense and safe working practices at the core of everything we do."
IOSH, Member of NOEA and LAEOG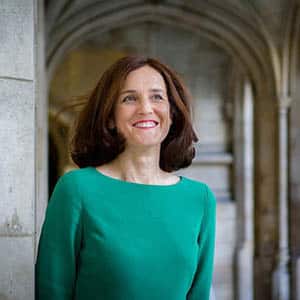 Theresa Anne Villiers
Member of Parliament for Chipping Barnet
Theresa Anne Villiers has served as the Member of Parliament for Chipping Barnet since 2005, having previously served as a Member of the European Parliament from 1999 to 2005. A member of the Conservative Party, Villiers was Minister of State for Rail and Aviation from 2010 to 2012, Secretary of State for Northern Ireland from 2012 to 2016 and Secretary of State for Environment, Food and Rural Affairs from 2019 to 2020. In July 2020 Theresa was appointed to the Intelligence and Security Committee, and in January 2021 Theresa took up chairmanship of the APPG for Events.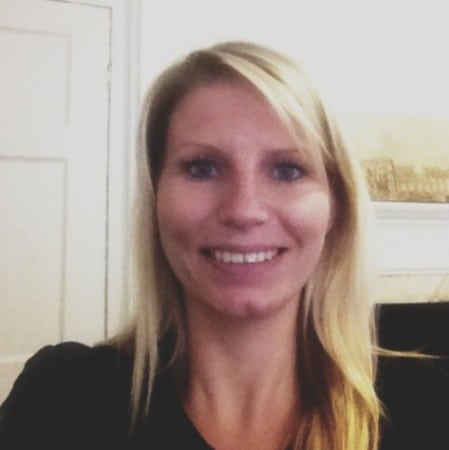 Lucy Hutchings
Head of Hampton Court Palace
With a lifetime of passion for heritage and over 13 years of experience working within the sector at a senior level for leading organisations such as English Heritage and Historic Royal Palaces, Lucy has held a variety of roles ranging from event management to project management, general management to operational leadership of a portfolio of properties culminating in her current role as Head of Hampton Court Palace.
Lucy is used to leading and motivating large teams, devising strategies for commercial growth and delivering on a range of other business outcomes. Most recently leading the team at Hampton Court Palace through the pandemic and emerging the other side a more efficient and financially sustainable operation for the benefit of the wider organisation.
With an extensive background in events and operational management within visitor attractions Lucy likes nothing more than being out and about with the team welcoming visitors, solving problems on the ground and making sure the very best experience is had by all!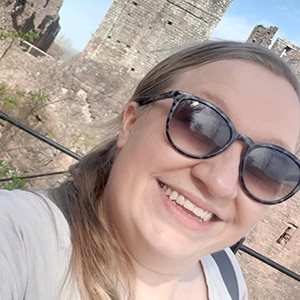 Ella Harrison has spent the majority of her career focussing on culture, arts and heritage, after studying International Tourism and Hospitality Management at University. Ella has over 12 years of experience of working in the heritage sector in various roles including operational, volunteer and event management which has led to her current position of Event Manager for the West Territory of English Heritage. In this role she is responsible for the strategic planning and delivery of the public event program at various sites including flagship site, Kenilworth Castle and Stonehenge, which forms part of the UNESCO World Heritage Site.
Ella is proud of her professional accomplishments, especially in the role of Health and Safety lead which includes writing guidance, providing training and cross departmental working to ensure compliance and best practice coaching. Ella was a senior member of the English Heritage Event Team, who won the Event Team of the Year accolade from the National Outdoor Event Association in 2019.
Ella has a passion for people. Working to both inspire and facilitate her team and colleagues to be the best they can be, and giving visitors the best possible day out. Putting the visitor at the heart of event planning is one of her core beliefs. Once the gates are open, the event is in full flow and the public are being entertained, Ella enjoys nothing more than a cup of tea and a spot of people watching!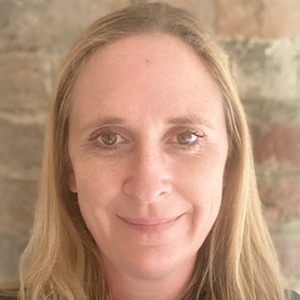 Emily Sewell previously worked within the Event Department of English Heritage for 21 years, and as Head of Events for the last 13 years. As Head of Events, Emily was responsible for the public event programme for the organisation, overseeing the production of approximately 700 events a year across about 40 historic properties. Emily joined Culture Creative in June of this year. Culture Creative is a creative production company specialising in project and production management of cultural projects. CCL began creating light art experiences in heritage and landscape settings in the UK in 2005 and in 2013 delivered the first Christmas at Kew, which now welcomes over a quarter of a million visitors to the trail each year. CCL currently have 20 Christmas trails about to go live, both nationally and internationally. At Culture Creative Emily is a Senior Producer, overseeing and managing relationships with partner venues for events.
"I'm sure all your members are thankful for your assistance in these trying times."
NOEA Member
"… had to drop you a line to say how amazing your communications have been …"
NOEA Member
"Thank you for your time and commitment keeping us updated about the effects of the pandemic on the events industry."
NOEA Member
"You are doing an AMAZING job supporting members"
NOEA Member
"We have been glued to your information bulletins."
NOEA Member
"NOEA has been absolutely fantastic in your support for all of us."
NOEA Member
"… the daily emails summarising the position, especially related to events, are very useful indeed …"
NOEA Member
"You guys are doing an amazing job of supporting the industry – you were out there first and are such a key resource!"
NOEA Member
"Keep 'em coming … NOEA's proactivity on this topic is much appreciated!"
NOEA Member
"Thank you for all your information and updates."
NOEA Member