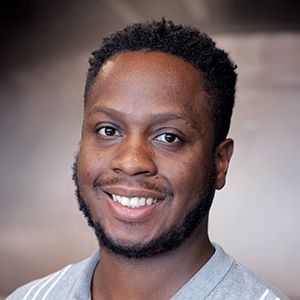 David is a entertainment and culture marketing professional with a passion for sports, gaming and music, specialising in youth content. He is currently Account Director At Fuse – part of Omnicom Media Group – leading the delivery of one of the highest profile accounts at Fuse; the UEFA Champions League Opening ceremony, presented by Pepsi. DEI has been at the forefront of David's career – during his time at the NFL he launched the league's first-ever UK Black Engagement Network, and the International Diversity, Equity and Inclusion committee. He was the main figurehead in leading D&I strategy across NFL's International offices, setting up formalized accountability structures, curating educational newsletters, working with Employee Resource groups and creating initiatives specifically addressing the attraction and retainment of Black staff.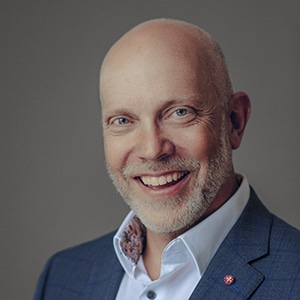 Chris is the Chief Executive Officer of the AEO (Association of Event Organisers), the leading association for organisers of events in the UK and internationally.
Chris started his career in media auditing at the Audit Bureau of Circulations, where he later led on the development of their auditing products for the event sector.
In 2006 Chris moved to the Events Industry Alliance (EIA), overseeing the merger of AEC & BECA to form ESSA (Event Supplier & Services Association) and the launch of the highly successful 'Use an ESSA Member' campaign. In 2010, he also became Director of ESSA's sister association, AEV (Association of Event Venues), driving venue engagement through numerous special interest groups before moving on to AEO in 2014. He continues to be a Director of EIA, which represents the sector to government and regulators.
Chris holds a number of voluntary positions, and is Chair of the Ministerial appointed DCMS Events Industry Board, and is a member of the BEIS Professional Business Services Committee. He is Chair of BVEP (Business Visits & Events' Partnership), a partnership of all leading associations in the event industry, and is an UFI Board Member and chair of their associations committee.
In the Queen's Birthday Honours List 2021, he was awarded an OBE for services to the Events Industry.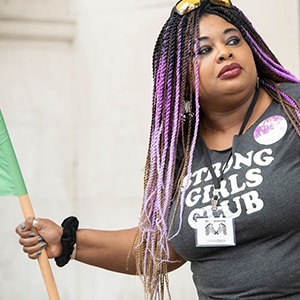 Carol Ann Whitehead FRSA, CMgr, CCMI
A Non-Executive Director, Heritage Trustee for the historic Portico Library and Newsroom. Companion of the Chartered Management Institute and a Fellow of the Royal Society of Arts, Carol Ann is the award winning Managing Director of The Zebra Partnership – a Publishing, Events and Campaigns agency working with consultants and performers on a project by project basis here in the U.K. and overseas engaging with diverse audiences. A working relationship that evolved from being an ally, Carol Ann is Executive Director of ITV National Diversity Awards nominated Your Manchester Media with a LGBTQ+ originated flagship weekly magazine show streamed via Sky Glass and other platforms with a million viewers in 2021. She is guest lecturer at the University of Manchester, on the Northern Power Women Power List and Pankhurst Trust Ambassador. Founding member and start up Board Member of BURN (The Black United Representation Network) which is actively tackling persistent racial inequalities in Greater Manchester through economic empowerment of communities and businesses. Carol Ann delivered an 'Improving Wiki Diversity' lecture at the United Nations Youth Association in Denmark and mentored them to host their own Wikieditathon event. In 2019 she was honoured with Global Goodwill Ambassador status from the foundation and in 2021 Carol Ann was named Sustainable Development Goals (SDG) Champion in the top 100 Social Media Influencers. Carol Ann was awarded the 2022 'Inspiring Women Worldwide' accolade from the Womens International Network in Geneva.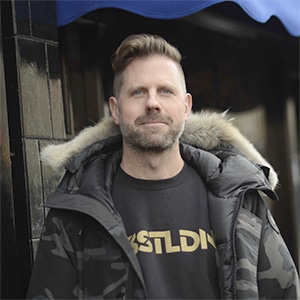 Nick Morgan is CEO of We Are The Fair, We Are Placemaking and We Are Ops. Nick, has over 23 years' experience across large-scale Event Production, Licensing and Health & Safety within public realm, large scale events and festivals.
Nick sits on the NOEA Council (National Outdoor Events Association), is Vice-Chair of AIF (Association of Independent Festivals), a Vice-Chair of BVEP (Business Visits and Event Partnership), is a member of the NTIA and strongly believes that the 'informal events' industry, an industry that brings in over £5 billion / year, should be championed, developed and supported by Government.
Nick is also a prominent member within the Festival DCMS/Public Health England Workforce. Nick additionally joined the High Street Task Force to help kickstart the rejuvenation of town centres and support local communities and government.
The independent festival sector is close to his heart and The Fair are one of the largest independent festival production houses in the UK working across 128 shows from Gala, Peckham to Eastern Electrics, Morden.
Nick often speaks on and facilitates discussion on topics that include managing growth, independent festivals, The Experience Economy, Government advocacy, Placemaking, Licensing and Health & Safety at many industry events including the Event Production Show, LAEOG and The All Parliamentary Group for Events.​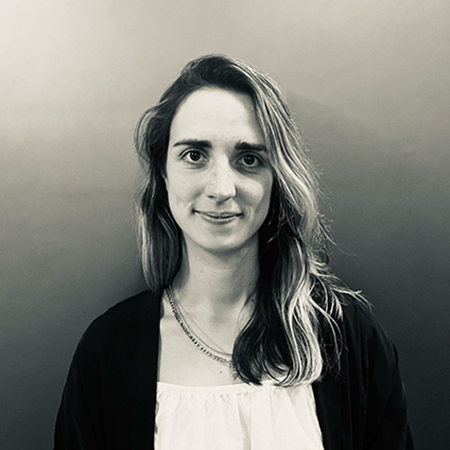 Yasmin Galletti is a Director at We Are The Fair, an independently run festival and live event production agency in London. The Fair deliver independent festivals across the UK including El Dorado, Gala, Eastern Electrics and Boiler Room as well as providing health and safety and licensing consulting to a host of property developers, Estates and local authorities nationwide. Yasmine is also a director of We Are Placemaking.
Over the past ten years, Yas has produced large-scale events across the UK on behalf of independent promoters. She has particularly strong relationships in her hometown, London, having worked closely with a number of London local authorities to grow the city's independent music festival scene across the Capital's greenspaces. She works closely with Safety Advisory Groups throughout the UK and specialises in creating mutually beneficial relationships between the local communities that surround festival sites and the independent festival promoters, pushing the boundaries of art and music in the ever-burgeoning festival movement.
Yas ran her own staffing agency 'The Wonder Staff' for five years; providing London clubs, venues and festivals with door, gate, bar and customer service staff. She is the co-chair of the AIF DEI Steering Group Committee, and co-founded 'We Are OPS', a Health & Safety female-led agency.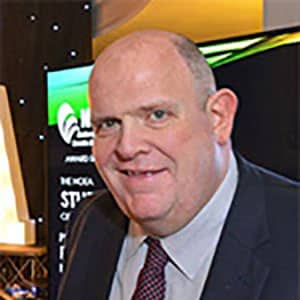 Tom has been involved within the security and crowd management industry since 1990, and has been involved with many major live music and sporting events, gaining a wealth of experience working at all levels of the command chain, both as deputy and lead manager. Tom was a member of the working party involved in the writing of the Event Guide and Safety at Sports Grounds Guide, produced by the Health and Safety Executive. He is a member of the working group involved with compiling and updating the "Purple Guide".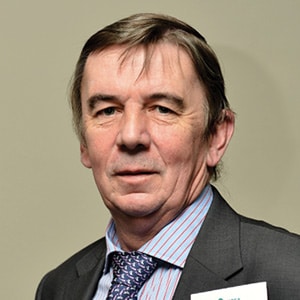 Philip is a partner with Bournemouth based firm Laceys Solicitors LLP and has acted for clients with licensing issues throughout England and Wales for more years than he cares to admit to. A Council member for some 15 years, former vice-president and the Association's solicitor, Philip specialises in outdoor events and is himself the chair of the Events Team in his home town of Ringwood on the edge of the New Forest.
Over the last several months, much of his time has been taken up with advising members on the impact of the ever-changing Covid-19 restrictions.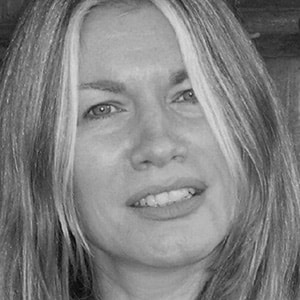 Gill Tee
Founder and Managing Director of Entertee Hire
Following on from working at one of the leading UK radio stations, Capital Radio, as Head of Entertainment, where Gill was responsible for bringing the first ever 100,000 capacity Party in the Park to Hyde Park, Gill then went on to form entertee.
In addition to Producing events and festivals for the past 18 years at entertee for many high profile clients, Gill is also a founder and co-owner of entertee hire, successfully providing high quality, innovative fencing solutions for the event and festival industry.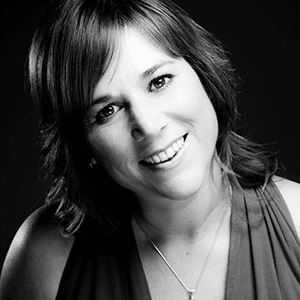 Bev Osborne specialises in developing and delivering training solutions addressing the crisis management and emergency response needs of events and venues, companies and organisations in the UK and overseas. She became involved in the Resilience Sector by leading a 5-year programme to design and deliver multi-agency, simulation based, training exercises for Strategic Commanders in the Public Sector in 2007; and in 2011 launched Training 4 Resilience with her Business Partner Adrian Seward. She has designed and delivered over 150 crisis management and emergency exercises since 2007 for a wide portfolio of clients including Premiership Football and Rugby Clubs; Music Festivals and Concerts; the NATO Summit; the Tour de France and all London 2012 Olympic Venues. She has also put together numerous training programmes and events for teams to develop their crisis management and emergency response capabilities; as well as specific training courses such as Steward Training. In addition, she also manages volunteers steward teams for large events and festivals.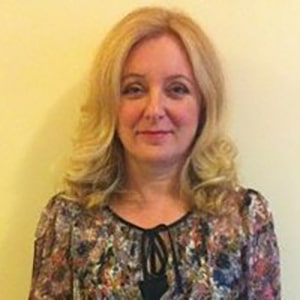 Linda Todd
Commercial Development – Events and Weddings
Linda manages the Events and Weddings Team at Bath and North East Somerset Council and is responsible for the commercial development of council owned assets through land hire for events and venue hire for weddings. We deliver weddings in our Heritage Parks and our own council-led seasonal events across the Bath and North East Somerset area. The team works closely with clients, local stakeholders and partners to enhance the economic benefit events and weddings bring to the area.
Linda is from a town management background where she worked in partnership with business, community, town councils and the local authority to regenerate and achieve common goals. It was during this time that Linda was called on to deliver events as part of a regeneration programme and drew on experience gained in theatre and production management, "I love the world of outdoor events. It is theatre on a much grander scale. It is such a privilege to be involved in the creative process and to have some part in making special memories for our visitors and clients through events and weddings, with common sense and safe working practices at the core of everything we do."
IOSH, Member of NOEA and LAEOG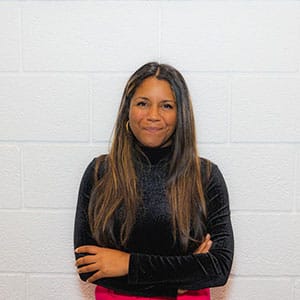 Gabby Austen-Browne is a multi award winning diversity and inclusion expert, delivering consultancy, education and training to the events and hospitality sectors. Gabby brings her breadth of experience as an events professional to inform, support and advise on D&I strategies that are relevant to the sector. Gabrielle regularly writes about EDI for a variety of industry publications, is an industry judge and lectures on Diversity & Inclusion in events. She has appeared on many panels and hosted talks about diversity, equity and inclusion. This led her to co-founding a Diverse Speaker Bureau, dedicated to nurturing and elevating the voices of people from underrepresented groups and supporting businesses and organisations to diversify their speaker panels at events. Gabby is an ambassador for the Fast Forward 15 mentorship programme, with the aim to encourage applications from more diverse mentees and mentors, specifically from underrepresented communities, which has been incredibly successful and is co-founder of the REACH Scholarship programme working with Universities, to support Black, Asian and Ethnic Minority events management students with living costs, to directly improve representation and address the talent pipeline at a grassroots level.
Denis Dooley is the Chief Executive of the New Forest Agricultural Show Society, organisers of the New Forest & Hampshire County Show, Long Meadow Campsite and New Park Farm. He is also Vice-Chairman of the Agricultural Show trade association the ASAO.
Following a degree in Equine Business Management, Denis joined the Society in 2006 and was appointed Chief Executive in 2011. Denis has been instrumental in the creation of the Next Generation project which involves young people in all areas of the Society to keep the Show in safe hands for many years to come.
Outside of work Denis is married to Johanna and has two children – Bella and Jack, he enjoys cycling, visiting family and walking his dogs.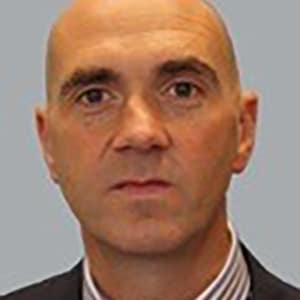 Paul Fullwood retired from policing in 2020 after a 33-year career with the Police Service and previously HM Armed Forces. Paul retired as Assistant Chief Constable for Bedfordshire Police, Cambridgeshire, and Hertfordshire Constabularies (Specialist Investigations/Operations) with responsibility for major crime, armed policing, counter terrorism, roads policing, scientific services, civil contingencies, dogs and public order specialist services.
Paul was the previous national policing lead for PIP 4 'strategic investigation of complex, sensitive and serious crime' advising on policy, guidance, and developing future senior law enforcement leaders and senior detectives. Paul has been a detective at every rank, a senior investigating officer since 2000 and has served previously with Sussex Police, National Crime Squad and Cambridgeshire Constabulary.
Paul continues to provide support across UK law enforcement as a College of Policing Associate and advisor. This also includes an 8-year deployment leading the reinvestigation into the 1994 high profile murder of 6-year-old Rikki Neave which was recently concluded at the Central Criminal Court, Old Bailey with a suspect finally convicted for life imprisonment in 2022.
Paul joined the Security Industry Authority as Director of Inspections & Enforcement in 2021 (returning to the police briefly in 2022), he is the public protection lead and leads on the SIA response to the Manchester Arena Inquiry findings.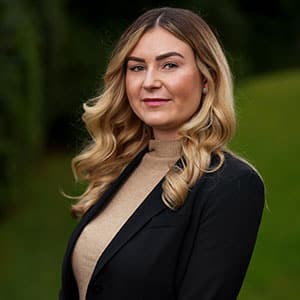 Iona Neilson is the Senior Sustainability Manager at Formula E, the world's first fully-electric single-seater racing series. Neilson studied Geography at the University of Plymouth with a Certificate of Industrial Placement, recognising her year in the industry with McDonald's UK and Costa Coffee in their respective Sustainability/Energy and Environment teams to drive their sustainability ambition. Upon graduation, she worked for a small sustainability consultancy working with large clients on sustainability communications/strategy/reporting and ISO 14001 before joining Formula E in February 2018. Neilson is a technical expert in environmental management and compliance, carbon footprinting and ISO 20121 with a focus on minimising the overall championship impacts and driving sustainability within the organisation. She has also featured as a member of the Inaugural Edie 30 under 30 Young Sustainability Leaders Club in 2019.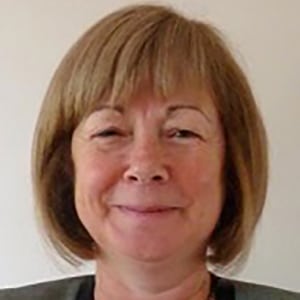 Dr Caroline Jackson
Chair of the BVEP Diversity, Skills and Talent Working Group
Caroline has over 40 years of experience, designing, delivering, teaching and researching events. She is an independent consultant, researcher and educator and has been at the forefront of events education in the UK. She developed some of the first higher education qualifications in events management and established a successful Events & Leisure Department at Bournemouth University. She was a founding member of AEME, where she is on the Executive Committee. She is passionate about advancing the profile and performance of the valuable people within the events sector. She was a member of the Events Industry Board Talent Task Force (2018-19) and also contributed to the 'People' content of the BVEP Events are GREAT reports. She actively supports people working in the industry and was a mentor on the award-winning Fast Forward 15 programme.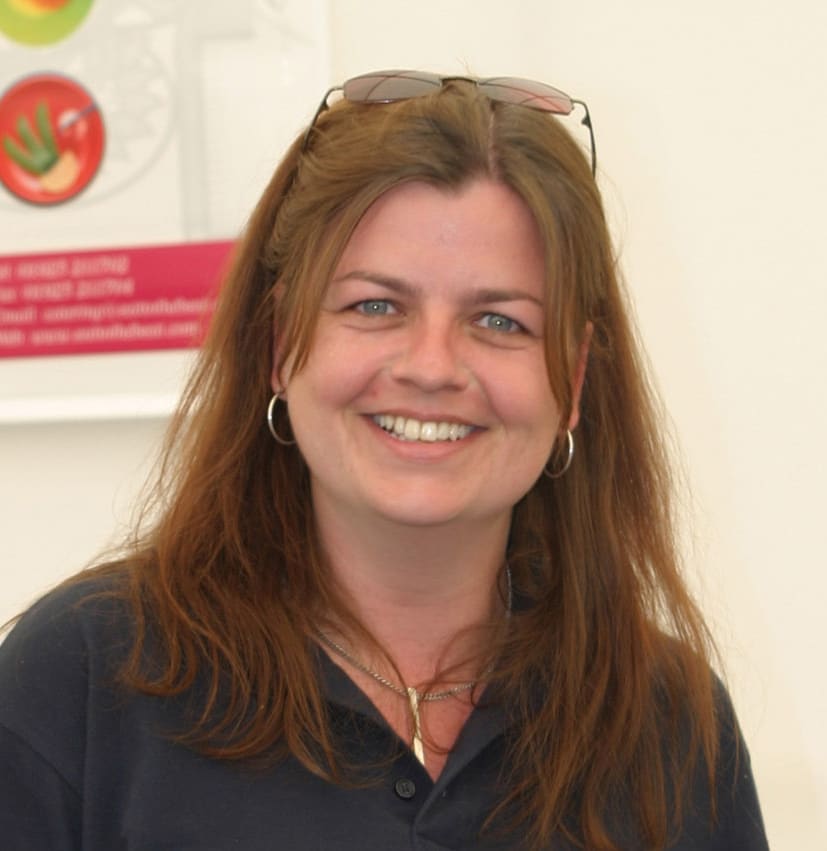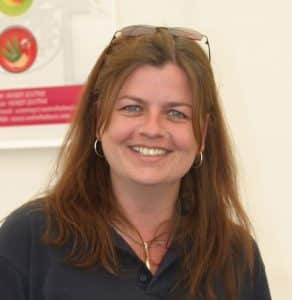 Liz Madden is co-founder of innovative, award winning staging and temporary structures company NoNonsense Group. A well-known figure in the live events industry who has more than 30 years' experience developing relationships with clients and brands whilst ensuring the smooth delivery of projects from the initial concept discussions, tenders, bids and contract negotiations through delivery and to the final sign off of the project. Her hands-on approach has ensured a good working knowledge of many aspects of the industry. Her attention to detail has proved invaluable when working on complex projects including festivals, global roadshows, international product launches, high profile shows and bespoke structure builds. Liz is a long-time council member for the Production Services Association.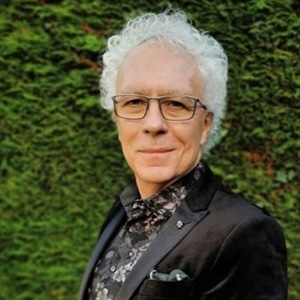 With more than thirty years event and sports safety management experience, Richard Bate is the Chief Safety & Sustainability Officer at the E Bike Grand Prix Series and Vice President of the Royal Chartered Institution of Occupational Safety & Health (IOSH). Richard's early career as a Paramedic in the UK NHS was diverse, including emergency response, helicopter aircrew, training, and management. While working for the NHS he built a portfolio of skills, which via a circuitous route, including incurable volunteering, brought him into Occupational Safety & Health as a full-time profession. Richard holds a BSc in OSHEM, a Post Graduate Diploma in Events Safety Management and holds Chartered Member of IOSH, Fellowship of IIRSM and is a Professional Member of the American Society of Safety Professionals.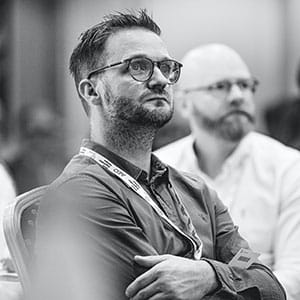 Matt has been with See Tickets for over four years, and within the ticketing ticketing industry a further seven. Matt heads up See Tickets' relationships with our festival, exhibition and attraction client portfolio, including English Heritage, ZSL, Raymond Gubbay and IMG. Over this time Matt has built a good understanding of what challenges our clients face, pre event, on site and post event. Helping clients, new and long term, navigate the world of ticketing. Matt also manages our Groups, Coach and Travel Trade team who are an integral part of the outdoor events industry.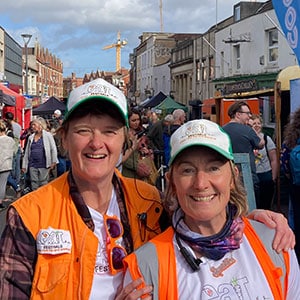 Bev And Sarah Milner Simonds
We focus on developing welcoming, safe, well run events in the heart of town centres that deliver footfall, profitable sales for traders and existing businesses and return on investment for sponsors and partners. We have built a reputation for delivering well-organised, safe events. You can't build a reputation on what you are going to do – we are clear about our goals, our KPIs and our processes. We are transparent with our partners and put our producers the heart of our work, and our festivals. Then we deliver. We bring over 25,000 visitors per festival into town centres for our festivals. We have built our reputation as being at the top of our game by helping other people build their business.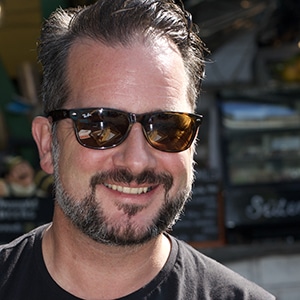 Jim Davey, Managing Director at Redwood has over 20 years' experience in safety, production and operations management working on some of the largest, most challenging, uplifting, and special events in the world.
Redwood's client portfolio includes IMG, Vision Nine, Bristol Light Festival, Brand Events, St Pauls Carnival, JCB and Upfest.
"Whether it is with a safety, operational and or a production hat on, my years within the industry have always enabled me to find creative and practical solutions. In short, I believe you can do or achieve anything you want; you just have to think about it first."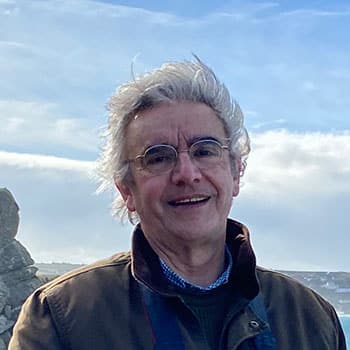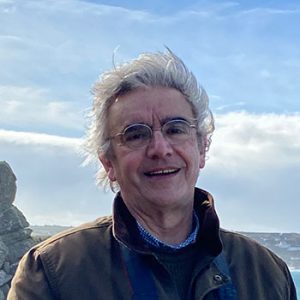 Dr Chris Howes
Managing Director of Festival Medical Services
Chris first became involved with events at Glastonbury Festival in 1979, whilst working as a GP in Somerset. He has been with FMS since its beginning over forty years ago, occupying a variety of roles. The organisation, which covers Glastonbury, Reading, WOMAD and several other events, is unusual in being a not-for-profit charity, staffed by volunteers and making grants to medical and humanitarian projects around the world. It was recently honoured with the Queen's Award for Voluntary Service.
In addition to event cover, FMS is a training provider and has been heavily involved in the NHS Covid vaccination programme in the West Country. Recently it has partnered with World Extreme Medicine to produce and ship bespoke boxes of trauma equipment to medical colleagues in Ukraine.
Chris has considerable experience of providing medical input into SAGs and event working groups. Now retired from NHS practice, he lives in Somerset with his wife and two cats.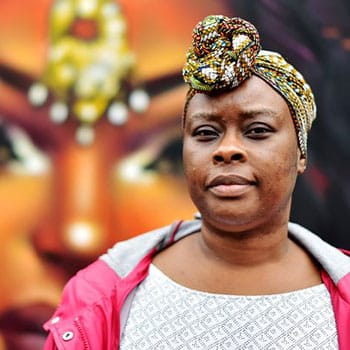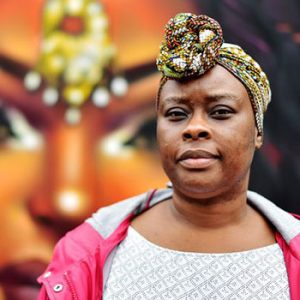 LaToyah McAllister-Jones is the Executive Director for Bristol's renowned St Pauls Carnival. She is also an associate non-executive director at NHS North Bristol Trust. As St Pauls Carnival's executive director, LaToyah is dedicated to building the carnival's legacy, transforming it from solely being a single day event into a continuous celebration throughout the year of the local community and Bristol's African Caribbean culture.
With over 20 years' experience working in the homelessness sector LaToyah worked in multi-disciplinary environments, providing support and care to vulnerable individuals. Her experience includes working for charities and commercial entities alike.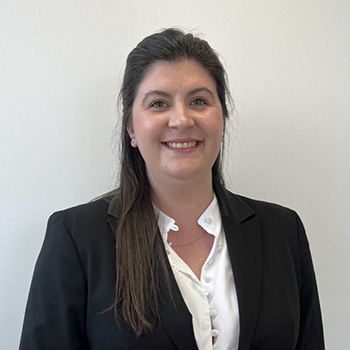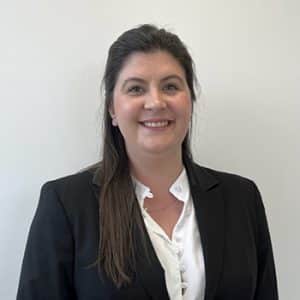 Laura Clarkson is an Event Planning Officer at Avon and Somerset Police. Laura is responsible for the review and feedback of event documents, through Safety Advisory Groups, to support the delivery of safe events by event organisers. Laura is responsible for organising the delivery of the Policing response into several events which take place within the Avon and Somerset Force area.
There are hundreds of events which take place within the Avon and Somerset force area every year across a breadth of industries. Anything from music festivals such as Glastonbury & Forwards Festi-val, to sporting events including running events (5K to Marathons) & Badminton Horse Trials, Air Shows at Yeovilton and Weston-Super-Mare and Food and Drink events such as EAT Festivals & Pub in the Park – Bath.
Laura is a highly accomplished Senior Events Manager with experience of assessing, owning, and delivering multiple events within the public and private sectors.
"You are doing an AMAZING job supporting members"
NOEA Member
"Keep 'em coming … NOEA's proactivity on this topic is much appreciated!"
NOEA Member
"Thank you for all your information and updates."
NOEA Member
"NOEA has been absolutely fantastic in your support for all of us."
NOEA Member
"… the daily emails summarising the position, especially related to events, are very useful indeed …"
NOEA Member
"We have been glued to your information bulletins."
NOEA Member
"… had to drop you a line to say how amazing your communications have been …"
NOEA Member
"You guys are doing an amazing job of supporting the industry – you were out there first and are such a key resource!"
NOEA Member
"Thank you for your time and commitment keeping us updated about the effects of the pandemic on the events industry."
NOEA Member
"I'm sure all your members are thankful for your assistance in these trying times."
NOEA Member