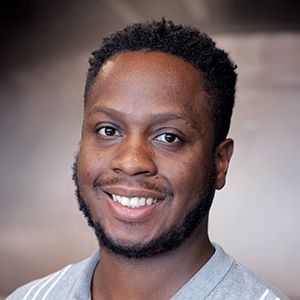 David is a entertainment and culture marketing professional with a passion for sports, gaming and music, specialising in youth content. He is currently Account Director At Fuse – part of Omnicom Media Group – leading the delivery of one of the highest profile accounts at Fuse; the UEFA Champions League Opening ceremony, presented by Pepsi. DEI has been at the forefront of David's career – during his time at the NFL he launched the league's first-ever UK Black Engagement Network, and the International Diversity, Equity and Inclusion committee. He was the main figurehead in leading D&I strategy across NFL's International offices, setting up formalized accountability structures, curating educational newsletters, working with Employee Resource groups and creating initiatives specifically addressing the attraction and retainment of Black staff.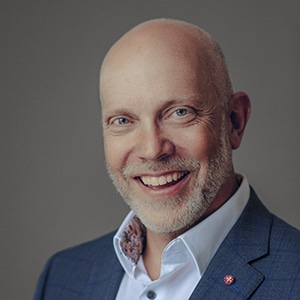 Chris is the Chief Executive Officer of the AEO (Association of Event Organisers), the leading association for organisers of events in the UK and internationally.
Chris started his career in media auditing at the Audit Bureau of Circulations, where he later led on the development of their auditing products for the event sector.
In 2006 Chris moved to the Events Industry Alliance (EIA), overseeing the merger of AEC & BECA to form ESSA (Event Supplier & Services Association) and the launch of the highly successful 'Use an ESSA Member' campaign. In 2010, he also became Director of ESSA's sister association, AEV (Association of Event Venues), driving venue engagement through numerous special interest groups before moving on to AEO in 2014. He continues to be a Director of EIA, which represents the sector to government and regulators.
Chris holds a number of voluntary positions, and is Chair of the Ministerial appointed DCMS Events Industry Board, and is a member of the BEIS Professional Business Services Committee. He is Chair of BVEP (Business Visits & Events' Partnership), a partnership of all leading associations in the event industry, and is an UFI Board Member and chair of their associations committee.
In the Queen's Birthday Honours List 2021, he was awarded an OBE for services to the Events Industry.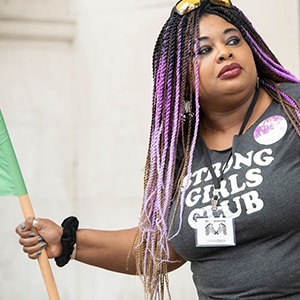 Carol Ann Whitehead FRSA, CMgr, CCMI
A Non-Executive Director, Heritage Trustee for the historic Portico Library and Newsroom. Companion of the Chartered Management Institute and a Fellow of the Royal Society of Arts, Carol Ann is the award winning Managing Director of The Zebra Partnership – a Publishing, Events and Campaigns agency working with consultants and performers on a project by project basis here in the U.K. and overseas engaging with diverse audiences. A working relationship that evolved from being an ally, Carol Ann is Executive Director of ITV National Diversity Awards nominated Your Manchester Media with a LGBTQ+ originated flagship weekly magazine show streamed via Sky Glass and other platforms with a million viewers in 2021. She is guest lecturer at the University of Manchester, on the Northern Power Women Power List and Pankhurst Trust Ambassador. Founding member and start up Board Member of BURN (The Black United Representation Network) which is actively tackling persistent racial inequalities in Greater Manchester through economic empowerment of communities and businesses. Carol Ann delivered an 'Improving Wiki Diversity' lecture at the United Nations Youth Association in Denmark and mentored them to host their own Wikieditathon event. In 2019 she was honoured with Global Goodwill Ambassador status from the foundation and in 2021 Carol Ann was named Sustainable Development Goals (SDG) Champion in the top 100 Social Media Influencers. Carol Ann was awarded the 2022 'Inspiring Women Worldwide' accolade from the Womens International Network in Geneva.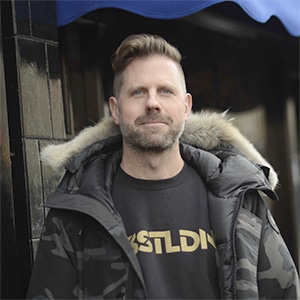 Nick Morgan is CEO of We Are The Fair, We Are Placemaking and We Are Ops. Nick, has over 23 years' experience across large-scale Event Production, Licensing and Health & Safety within public realm, large scale events and festivals.
Nick sits on the NOEA Council (National Outdoor Events Association), is Vice-Chair of AIF (Association of Independent Festivals), a Vice-Chair of BVEP (Business Visits and Event Partnership), is a member of the NTIA and strongly believes that the 'informal events' industry, an industry that brings in over £5 billion / year, should be championed, developed and supported by Government.
Nick is also a prominent member within the Festival DCMS/Public Health England Workforce. Nick additionally joined the High Street Task Force to help kickstart the rejuvenation of town centres and support local communities and government.
The independent festival sector is close to his heart and The Fair are one of the largest independent festival production houses in the UK working across 128 shows from Gala, Peckham to Eastern Electrics, Morden.
Nick often speaks on and facilitates discussion on topics that include managing growth, independent festivals, The Experience Economy, Government advocacy, Placemaking, Licensing and Health & Safety at many industry events including the Event Production Show, LAEOG and The All Parliamentary Group for Events.​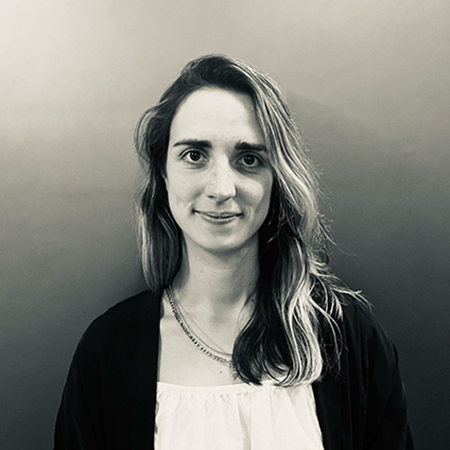 Yasmin Galletti is a Director at We Are The Fair, an independently run festival and live event production agency in London. The Fair deliver independent festivals across the UK including El Dorado, Gala, Eastern Electrics and Boiler Room as well as providing health and safety and licensing consulting to a host of property developers, Estates and local authorities nationwide.
Over the past ten years, Yas has produced large-scale events across the UK on behalf of independent promoters. She has particularly strong relationships in her hometown, London, having worked closely with a number of London local authorities to grow the city's independent music festival scene across the Capital's greenspaces. She works closely with Safety Advisory Groups throughout the UK and specialises in creating mutually beneficial relationships between the local communities that surround festival sites and the independent festival promoters, pushing the boundaries of art and music in the ever-burgeoning festival movement.
Yas ran her own staffing agency 'The Wonder Staff' for five years; providing London clubs, venues and festivals with door, gate, bar and customer service staff. She is the co-chair of the AIF DEI Steering Group Committee, and co-founded 'We Are OPS', a Health & Safety female-led agency.
"Thank you for your time and commitment keeping us updated about the effects of the pandemic on the events industry."
NOEA Member
"I'm sure all your members are thankful for your assistance in these trying times."
NOEA Member
"You are doing an AMAZING job supporting members"
NOEA Member
"… had to drop you a line to say how amazing your communications have been …"
NOEA Member
"We have been glued to your information bulletins."
NOEA Member
"NOEA has been absolutely fantastic in your support for all of us."
NOEA Member
"You guys are doing an amazing job of supporting the industry – you were out there first and are such a key resource!"
NOEA Member
"Keep 'em coming … NOEA's proactivity on this topic is much appreciated!"
NOEA Member
"Thank you for all your information and updates."
NOEA Member
"… the daily emails summarising the position, especially related to events, are very useful indeed …"
NOEA Member