Our Team
At NOEA we couldn't achieve our aspirations without the help of a large number of people. The majority of these people give their time freely for one simple reason, the betterment of the outdoor events industry.
We're delighted to recognize them here, and please feel free to contact any of them for more information on NOEA
Council Members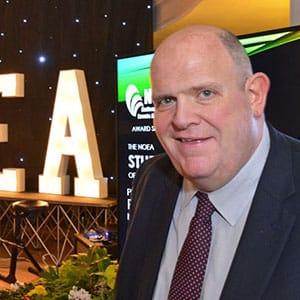 Tom Clements
President of NOEA
NOEA Scotland. Specialized Security, 3 Lindsay Square, Deans, Livingston EH54 8RL. Tel: 01506 249001 / 07774 269456 Tom has been involved within the security and crowd management industry since 1990, during which time he has been involved with many major live music and sporting events, gaining a wealth of experience working at all levels of the command chain, both as deputy and lead manager. Tom was a member of the working party involved in the writing of the Event Guide and Safety at Sports Grounds Guide, produced by the Health and Safety Executive, as well as Disability at Events Guide, produced by the Disability Rights Commission. Seen by some within the industry as an expert in crowd management, Tom is also a visiting speaker at Robert Gordon University. Tom has a Diploma in Events Safety Management from Derby University and is currently Vice Chairman of the National Outdoor Events Organisation (NOEA).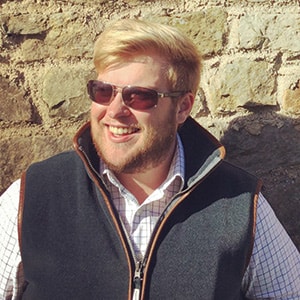 Ian Taylor
Council Member
Beginning his career in Events Management organising events for the UK's largest conservation charity, after which he returned to education to study for a BA (Hons.) in Events Management at the University of Derby and also later completed the University of Derby Level 5 Diploma in Event Safety Management. This has offered him fantastic opportunities, working across the industry in various roles including running event control rooms and site managing large scale outdoor events. Ian now runs his own company, Event Site Services, helping event organisers with creative site solutions from total site management, to infrastructure specification and delivery as well as a host of other services, Ian is also a NOEA Council Member, growing and building relationships between students and industry through the UK's leading outdoor events trade association.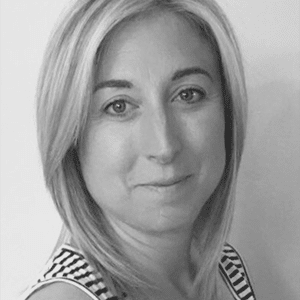 Alysha Sargent
Vice President
Having primarily worked at historic properties throughout my career, I am aware of how important events are within them. I am keen to focus on these events and the development of them, in particular during the current situation.  And how heritage attractions can diversify and continue to hold events to ensure audience engagement. I'm delighted to have been re-elected for another two years on the NOEA General Council. NOEA has worked tireless throughout the current situation we are all facing within our industry. It has kept members fully updated with the changing landscape and has been vocal at government level on the issues our industry and its people are facing. I am proud to be part of NOEA and look forward to continuing to support it. Tel: 07796 271 231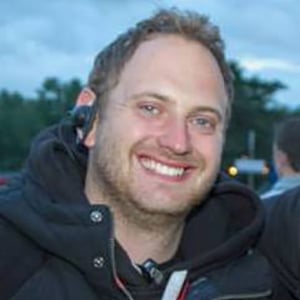 Craig Mathie
Vice President
As Managing Director of the multi-award-winning Bournemouth 7s Festival, I am responsible for an incredible team who deliver an amazing festival which, year on year, punches above its weight. I am extremely proud to have been elected Vice President of the National Outdoor Events Association, an organisation which I believe will play a fundamental role in the continued recovery and growth of the outdoor events sector. An absolute events-geek, I joined the Bournemouth 7s team as its most junior member in 2011 before progressing through the ranks and was appointed MD in October 2016, aged 29. I am now a regular contributor to industry press, campaigns and a judge for some of the UK's highest profile event awards. Concurrently I am a Trustee of a sporting charity, The Steve Bernard Foundation and Ambassador for mental health charity, Dorset Mind and Vice Chair of the Destination Management Board for Bournemouth, Christchurch and Poole.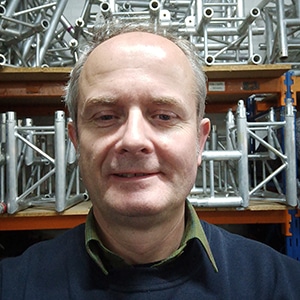 Stuart Roberts
Treasurer
SRD Group Ltd The Studio, Dry Hill Farm, Shipbourne Road, Tonbridge, Kent. TN10 3D Tel: 01732 372920 Fax:01732 373921 As a specialist in event technical services I have for several years supported NOEA annual conventions by providing knowledge and equipment where necessary. For future events I would happily do the same, but as a council member will be more involved with the planning.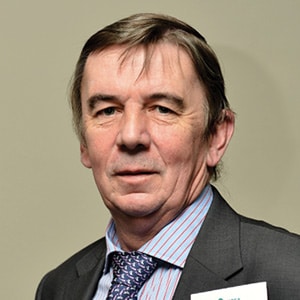 Philip Day
Solicitor, Laceys Incorporating HLF
9 Poole Road, Bournemouth, Dorset BH2 5QR Tel: 01202 755980 Solicitors and Planning Consultants specialising in the provision of Legal Advice for Outdoor Events and to all Leisure Businesses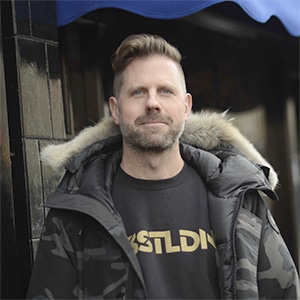 Nick Morgan
Founder and CEO of The Fair
NIck has been involved in the festival and event industry for over 20 years and has particular experience in producing independent festivals, large scale shows, Placemaking and health and safety management for events. Nick oversees The Fair's Event Production and Event Safety and Licensing divisions. He regularly speaks at events on topics including Licensing, Festival Health & Safety and Production, Placemaking, The Experience Economy, up-scaling and growth and is also a committee member of NOEA, SAGE and the AIF. So far this summer alone, Nick and The Fair have produced and supported festivals that include Eastern Electrics, Garage Nation, Gottwood, Bournemouth 7s, Houghton, Sunborn, GALA, Percolate Open Air and Holi Festival of Colours.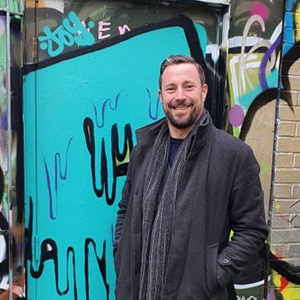 Ian Baird
Founder, Whiskey Bravo Productions
Ian Baird founded Whiskey Bravo Productions in Brighton in 2016 having worked in the outdoor events and theatrical industries for over a decade. Specialising in medium scale music-based events Ian has constantly strived for better relationships with local authorities and transparency in the planning and licensing processes. In joining the NOEA Council Ian is very keen to look at how the association can appeal more widely to small and independent operators and help in creating a secure events ecosystem that cares for all staff effectively. Especially in the post-COVID era there is a real opportunity to rebuild the industry in a better shape that it was left in early 2020.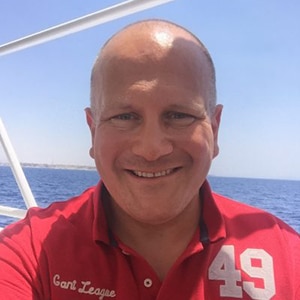 Cris Cicirello
Co-lead, Wasserman Experiential Division, EMEA & Senior Vice President
I work as part of the wider marketing team, serving Brands and Properties (Rights Holders) across campaigns and activations. I have worked in around 50 countries over the last 23 years and really enjoyed working within different cultures. Our industry and the event specialism is always facing challenges and right now is no different. We have been members of NOEA for over ten years and are always keen to play a proactive role, improving our environment and ways of working, across areas such as safety, CSR and sustainability. I asked to join the NOEA council in order to try and help our industry as it moves towards the future and the new challenges it faces.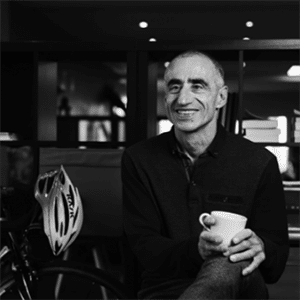 Mark Sandamas
Founder, Pennine Events Ltd
Mark brings over 30 years' experience of creating, managing, planning and delivering mass and complex events such as delivery of Tour de France stages, UCI World Champs and Light up Lancaster; growing the company to a highly respected agency across Sport, Culture and Corporate live events and strategy development. Mark is also owner and managing director of Coast to Coast Packhorse, leading provider of dedicated walking, cycling and running packages, holidays and services on the world-famous Coast to Coast and is a keen fell runner and cyclist in his spare time. "I am thrilled to utilise my insight and expertise to build on -and compliment- the work of the current leadership through these difficult times, to ensure suitable and sufficient support and a collaborative way forward for each member by building effective partnerships. I am also looking forward to playing an active role in the development and organising of the Conference and Annual Awards."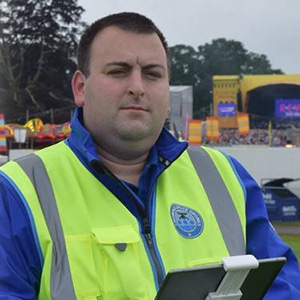 Andrew McQuillan
Managing Director, The Traffic management Company, Crowded Space Drones, CSD Productions
In my capacity of owning a drone & video production company, I am keen to support NOEA promotional activities in this area (as we have supported the annual conference) and also reactive video content for social media etc to help NOEA exploit new trends & topics. I also would like to support NOEA in policy development areas, especially linked to my areas where I believe I am competent: Drones Health & Safety Crowd Management Traffic Management I am also happy to help support NOEA exhibition attendance, such as the Event Production Show.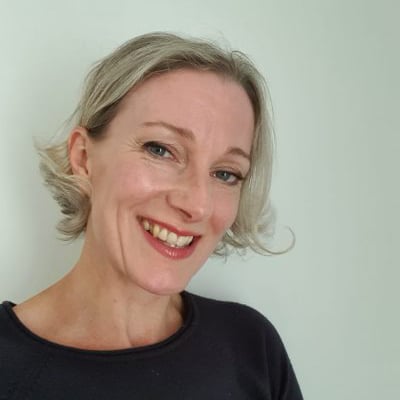 Sara Pacey
Events Development Manager, North Somerset Council
With almost 20 years in the Industry, Sara's career started working on the  co-ordination of a large scale, international outdoor event. Currently, as the Events Development Manager for a Local Authority working on major event curation & delivery, strategic development and Placemaking initiatives, she has had the privilege to work with a wide range of organisers from Air Festivals and Motorsports to Hot Air Ballooning and Marathons. Having volunteered on NOEA events for the past several years, she has seen the great work the association does, and is now looking forward to working with the Committee to support and engage the wider industry.
Team Members
Alistair Turner
Alistair Turner is Managing Director of EIGHT PR & Marketing, a specialist creative agency servicing the events industry. Alistair has over 20 years experience in the PR industry, working across some of the biggest brands in FMCG, tourism and most recently the international events industry. Over the course of his career, Al has worked with stellar brands, cutting his teeth with Haagen Daaz, Tropicana and Muller, he was also once described as 'Bertie Bassett's right-hand man' when he was leading the Trebor Bassett account. He was also involved in the re-launch of Bill & Ben the Flowerpot Men when working with BBC Worldwide. Since entering the global events marketplace, Al has worked across the full range of events, from business conferences and exhibitions, through brand activations and into the sporting and festival industries. As well as influencing media and representing the events industry, he has also been involved in the influence and communication with the UK government; he was secretariat for the All Party Parliamentary Group for Events, and project managed the groups' Enquiry into the international competitiveness of the UK events industry in 2013. He has also been a government advisor on the 2012 London Olympics and the 2014 Glasgow Commonwealth Games. Finally, he has been involved in ministerial briefings on the events industry at Secretary of State level and below. He was heavily involved with No.10 on its development of the 'Britain is GREAT' initiative, and the 'Events are GREAT' implementation of that campaign. He is a regular speaker on events and PR at a number of universities including Hertfordshire, MMU, Westminster, University of East London, Greenwich, Hertfordshire, and St Margret's. He is also a regular contributor to The Events Academy educational programmes.
"NOEA has been absolutely fantastic in your support for all of us."
"Thank you for all your information and updates."
"You guys are doing an amazing job of supporting the industry – you were out there first and are such a key resource!"
"Keep 'em coming … NOEA's proactivity on this topic is much appreciated!"
"… had to drop you a line to say how amazing your communications have been …"
"We have been glued to your information bulletins."
"Thank you for your time and commitment keeping us updated about the effects of the pandemic on the events industry."
"… the daily emails summarising the position, especially related to events, are very useful indeed …"
"You are doing an AMAZING job supporting members"
"I'm sure all your members are thankful for your assistance in these trying times."