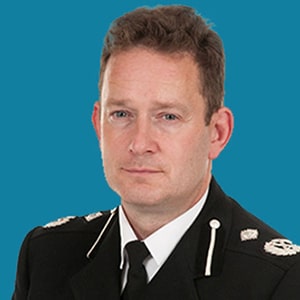 Ben-Julian Harrington
Chief Constable
Ben-Julian or 'BJ' started his policing career when he joined the Metropolitan Police Service in 1990 as a police constable in North East London.
BJ developed his interest over the years in public order and event policing, as well as gaining policing experience across London in both uniform and plain clothes and gained an important understanding of the critical role of community policing, both in building community confidence as well as fighting crime. He later gained responsibility for the Secure Counter Terrorist Custody suite and qualified as an advanced public order commander and was awarded a Post Graduate Diploma in Police Leadership from Leicester University during this period.
In 2006 BJ was promoted to Superintendent where he led community and response policing and oversaw the implementation of Safer Neighbourhood Teams as well as the policing of Millwall Football club. He developed key multi agency partnerships and joint tasking across a range of issues including licensing, crime prevention and drug and alcohol intervention.
He also took over leading the Criminal Investigation Department alongside his operations function. This provided him with valuable insight into more complex crime investigations as the opportunity to integrate these often separate areas of work. It was also during this period that he graduated as part of the Cabinet Office LeadersUK senior public service leadership programme. He continued as a public order commander at events such as Notting Hill Carnival.
In 2012 BJ worked as one of the Silver commanders for the London Olympics and from there was seconded to the MPS One Met Model change team. In this role and working to the Deputy Assistant Commissioner in Specialist Crime and Operations where he led the development and change of Pan London Policing operations and Specialist Crime.
Throughout his senior career BJ has led some high profile and sensitive operations including Gold Commander for state visits, large scale public disorder and ceremonial events. He has an extensive operational background in both central and borough based roles. He maintains his role as Public Order Gold, Strategic Firearms and CT Commander.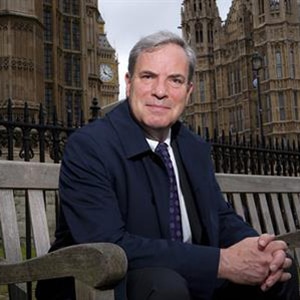 With over 30 years experience of working in the creative communications sector, Simon has wealth of first-hand expertise and knowledge to share, which he does with a wide range of audiences on a regular basis. As a practitioner he works with clients such as the IoD, Investors Weekly and International Banker who use him to facilitate conferences, host awards and undertake live interviews with banking CEOs from around the world.
During his career his direct contact with senior executives across many different sectors has helped him develop a comprehensive grasp of key messages and issues. He has the ability to translate often complex topics by using the power of storytelling to create both memorable and engaging communications. His focus is always on the core communication objectives – what do we want the audience to think, feel and do?
His ability to instil confidence and ensure high quality delivery despite really challenging situations has been honed in a number of key roles that he has held during his career. Perhaps the most challenging of these was the 10 year stint spent working for three different Prime Ministers when he was Director of Live Events at the UK Government's marketing communications agency. His work at the very heart of Whitehall included running both G8 and G20 meetings, launching London's successful bid for the 2012 Olympic Games and managing a series of historic regional Cabinet meetings for both Gordon Brown and David Cameron.
Apart from his regular client commitments, he has recently run a bespoke speaker training programme for R&D scientists from a global pharma brand in support of an international product launch, spoken at a number of events on behalf of the Business Visits and Events Partnership about the impact of BREXIT on the UK events sector (he serves as a Vice Chair of the BVEP) and helped facilitate roundtable meetings between government departments and key event industry representatives as part of his work for the Event Industry Board, established by the Government to advise on UK competitiveness in the global event marketplace.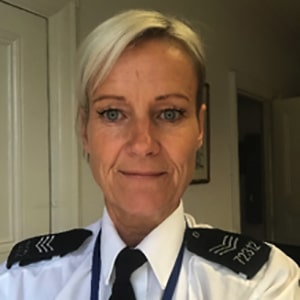 Louise started her career patrolling the busy Southend area of Essex before moving on to CID in Chelmsford where she became an accredited Detective. Louise was promoted to Detective Sergeant in 2015. She developed a Missing Persons Liaison team at Essex Police Headquarters which entailed the recruiting, training and supervising of a large number of officers and police staff across Essex. She pro-actively and successfully built positive working relationships with each Local Authority in Essex and neighbouring counties and actively promoted a multi-agency approach towards vulnerable people.
Louise secured the role of Staff officer to the NPCC lead for events and sport in October 2017 and in that short period of time has built up vital working relationships with both police and industry nationally to ensure improved national consistency and ultimately the safety of the public and festivals and sporting events.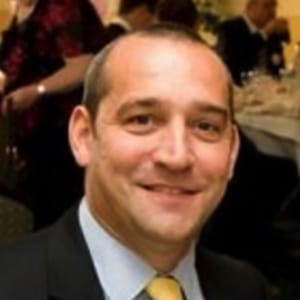 Kevin has been a Police officer for 26 years working and has worked within the Intelligence/covert world since 2004, during his time in the police Kevin as specialised in events had been the lead intelligence officer at the Download festival since 2006 (heavy rock cap 120.000).
In 2011 he was given a project by the current Leicestershire Chief Constable Simon Cole to look at the customer experience of people attending the Download festival. This highlighted that we do not talk or share with our own police colleagues in the UK let alone internationally, So with several other likeminded police officers around the country Operation Gothic was created
As a result of all this work Kevin is now one of the UK's intelligence leads within the National Events Intelligence Operations Unit (NEIU) which is based within the Force intelligence bureau at Leicestershire Police HQ. The NEIU is now funded with Kev and Helen seconded to the Project for the 3 years.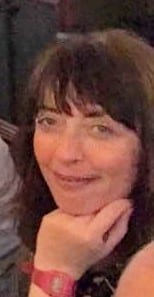 Helen has been an Intelligence Analyst for Leicestershire Police for almost 23 years. Based in the Force Intelligence Bureau, she has for the last eight years been the lead Police Intelligence Analyst at the Download Festival. She also played a pivotal role in assessing intelligence risks on the Community Tension, Public Order & Events Desk.
Helen played a key role in developing Operation Gothic, which ultimately led to the formation of the National Events Intelligence Unit (NEIU). Working with her colleague Kev Walker in the Unit, which is based at Leicestershire Police HQ, Helen is now seconded to this project for 3 years.
Robin Clements from Arnold Clark Car & Van Rental has more than 20 years' experience in the rental industry. In his current role as Corporate UK Sales Manager, Robin facilitates the corporate sales for car and van rental including the events industry. Based in Glasgow, he manages and oversees the work of 28 employees who are all committed to helping the corporate rental industry grow.
Throughout his career, Robin has been a champion of the events industry and developed strong working relationships with leading organisations and businesses. Robin is particularly engaged within the tourism and sporting events industries and as a result has close ties to the Scottish Tourism Alliance, the RICOH Women's British Open and The Royal Military Edinburgh Tattoo, to name but a few.
Robin says the biggest achievement of his career was implementing a structured rental partnership to ensure vehicle hire for events, no matter how big or small, runs as smoothly as possible.
Fun fact: Robin is an identical twin!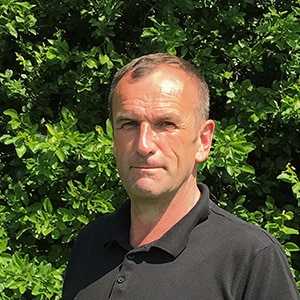 Chris is a Chartered Fellow of IOSH, Director at A.C.T. (National) Ltd and the Vice Chair for the IOSH Sports Grounds and Events Group. He has over 14 years' experience specialising in the event safety and fire safety sector.
Having started off his working life in Agriculture and Equestrianism, Chris moved into safety in 2004 and has been the Group Head of Safety and competent person for fire safety and lead fire risk assessor for the NEC Group in Birmingham and MD of his own event safety company (ESP) which merged with A.C.T. in 2018. Chris has had the opportunity to work on some amazing clients and events from local community events to international spectaculars both here in the U.K. and across the world.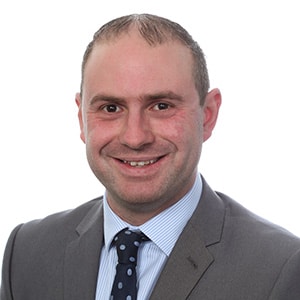 Kevin joined Wrightsure in 2005 on our Non-Motor Division. He has been in the insurance industry since 2002. In 2016 Kevin became an Associate Director. Kevin's area of speciality is Non-Motor & Performing Arts, he enjoys the variety and never is the day dull. Highly experienced in technical insurance matters and dealing with unusual & complex risks. Kevin is Cert CII qualified and in 2015 completed a 12 month Chartered Insurance Institute accredited Management & Leadership programme.
Outside of the office Kevin enjoys spending time with his young family.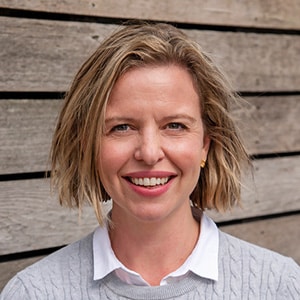 Becky has worked on outdoor events for over 20 years in numerous different roles. At Brighton & Hove City Council she worked on the (now infamous) Big Beach Boutique 2 before working for PR companies, charities and NGO's delivering numerous engagement and mass participation events across the UK. In 2012 Becky set up Hybred Events, an event safety consultancy, and works with clients to deliver exceptional events safely. Current clients include Brighton Pride, Black Deer Live, Luna Cinema, Brighton & Hove City Council, The Great Escape Festival and Big Church Day Out. Becky joined the NOEA Council in 2017.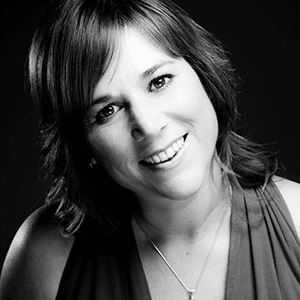 Bev Osborne specialises in developing and delivering training solutions addressing the crisis management and emergency response needs of events and venues, companies and organisations in the UK and overseas.
She became involved in the Resilience Sector by leading a 5-year programme to design and deliver multi-agency, simulation based, training exercises for Strategic Commanders in the Public Sector in 2007; and in 2011 launched Training 4 Resilience with her Business Partner Adrian Seward.
She has designed and delivered over 150 crisis management and emergency exercises since 2007 for a wide portfolio of clients including Premiership Football and Rugby Clubs; Music Festivals and Concerts; the NATO Summit; the Tour de France and all London 2012 Olympic Venues.
She has also put together numerous training programmes and events for teams to develop their crisis management and emergency response capabilities; as well as specific training courses such as Steward Training. In addition, she also manages volunteers steward teams for large events and festivals.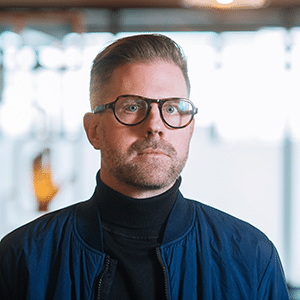 Nick Morgan is CEO of We Are The Fair and We Are Placemaking. Nick founded the Group in 2000 has over 22 years' experience across large-scale Event Production, Licensing and Health & Safety within public realm, large scale events and festivals.
We Are The Fair work with festival and large-scale event clients that include Eastern Electrics, Mostly Jazz and Bournemouth 7s as well as Gottwood and Houghton Festival. We Are Placemaking support clients that include Hammerson, Boxpark, Grosvenor Estates, Baker St Quarter and many Local Government organisations across the UK.
Nick is a huge advocate of the events industry and often speaks on and facilitates discussion on topics that include managing growth, independent festivals, The Experience Economy, Government advocacy, Placemaking, Licensing and Health & Safety.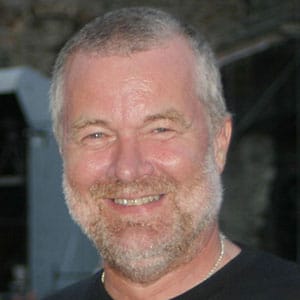 Afer nearly 30 years as a Sole Proprietor, Award winning Production Manager, Dick Tee 'incorporated' his business into a Limited Company in April 2008. In recent years Dick Tee and his dedicated staff have enjoyed an increasing level of success within the Entertainment & Events Industry and their Site Coordination, Event Management and Production Services have been sought by a wide and diverse range of clients both within the UK and Overseas In 2016, EnTEEtainment Ltd celebrated 35 years in the event industry.
Voted 'Production Manager of the Year' in 2000, 2006, 2015 at the annual Total
Production International Awards – Managing Director Dick, seeks to ensure that EnTEEtainment Ltd employs some of the best Production staff in the business to maintain a reputation for quality, versatility and innovation at all levels of operation. In 2016, Dick was awarded the 'Outstanding Contribution To Festivals Award' at the UK Festival Awards.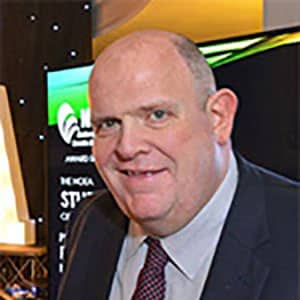 Tom has been involved within the security and crowd management industry since 1990, and has been involved with many major live music and sporting events, gaining a wealth of experience working at all levels of the command chain, both as deputy and lead manager. Tom was a member of the working party involved in the writing of the Event Guide and Safety at Sports Grounds Guide, produced by the Health and Safety Executive. He is a member of the working group involved with compiling and updating the "Purple Guide".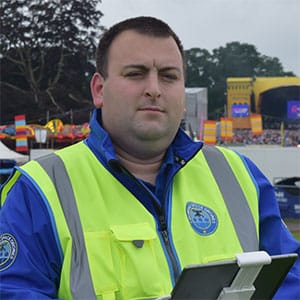 Andrew McQuillan has been involved in Event & Crowd Safety for over 10 years working for major stadia, tours and outdoor events across Europe & North America, holding various qualifications including the Crowd Safety Management BA and Diploma in Event Safety Management. Through his company Crowded Space Drones, Andrew and his team support many worldwide outdoor events by using drones for public safety, crowd management and counter terrorism. The company holds unique permissions from the Civil Aviation Authority in the UK and Federal Aviation Administration in USA to fly safely fly close to crowds.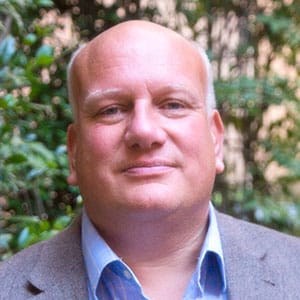 Phil Atkinson CMIOSH, MIRSM
Managing Director - ACT (National) Ltd
ACT (National) Ltd is one of the UK's leading providers of health & safety consultancy and training services. Their team of consultants support the organisers of some of the most iconic events in the UK and overseas, and they are proud to have recently been appointed to support Yorkshire 2019 Ltd in their delivery of next years UCI World Road Race Championships.
Phil has been a health & safety professional for over 25 years and has gathered a wealth of experience through working in industry, at major events and as a risk consultant with one of the world's largest insurance brokers.
He is passionate about delivering safe events, and enjoys being challenged by the creative influences in the industry. He has a proven track record of understanding the client's problems and assisting them to implement practical solutions
As a keen sports enthusiast Phil loves the great outdoors, and when he is not helping clients he can be found walking in the Yorkshire Dales, supporting his local rugby club, listening to folk music or working (unsuccessfully) on improving his golf handicap.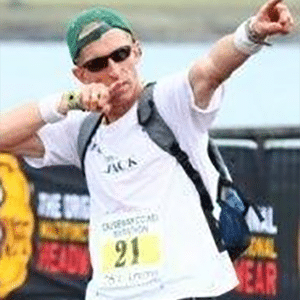 Peter Jack
LAWYER/IRONMAN TRIATHLETE/ULTRA MARATHONER/HIKER AND CLIMBER/RACE DIRECTOR/AUTHOR
Born in a city, but now living in the glorious Northern Irish countryside with views of the hills of Donegal and the sea, Peter loves outdoor life and wants to cram in as much as possible into each and every day.
He trains 6 days a week and this year his targets included an 88K foot race inside 12 hours and also completing 1,000 miles of running and 1,500 miles of biking – as well as climbing in the mountains of Bulgaria and hiking the Camino in Northern Spain.
A Race Director for the last thirty years and the proud Chairman of the Triangle Triathlon Club, he has been the organiser of the Irish Triathlon Championships, the Home Nations International Triathlon Championships, an Ironman Distance Race and a European Duathlon Cup Race, all on the scenic North Coast of Ireland.
British by birth, Irish by nature, Ulster by inclination, this dichotomy manifests itself in the diverse range of outdoor activities which consume his free time. Thankfully he has discovered the secret of being able to cope – there really are 25 hours in every day – and 8 days in every week!
Peter gets tetchy if he's cooped up inside for too long and he needs to feel the influence and rhythm of the great outdoors on his soul to keep him spiritually alive. He is used to getting soaked on the bike, or on long runs, but thankfully he has discovered that his skin is water tight. There is no such thing as bad weather, just inappropriate clothing.
Confined to an office, he has revelled in the recent past of standing on top of Toubkal in the Atlas Mountains of Morocco, Kinabalo in Borneo, Elbrus in Russia, Kilimanjaro in Africa and Kali Pathar in the Himalayas. He believes that climbing, hiking and walking are the best possible therapy and the government hasn't taxed them yet!
Peter is looking forward to listening to lots of interesting speakers and asking some searching questions as he learns from the great array of guest speakers at the NOEA today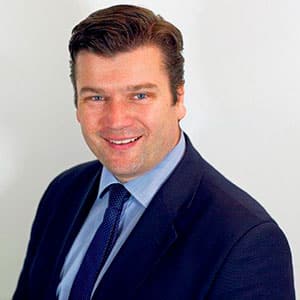 James Heappey is the Member of Parliament for the Wells Constituency in South West England and was first elected in 2015. He has recently been appointed Parliamentary Private Secretary to Chris Grayling, the Secretary of State for Transport. James is the Chairman of the UK chapter of international climate change campaign group Globe and has also chaired cross party groups on Energy Storage, Renewable Energy Technology and the UK's Events Industry. He is a vice-president of the Association for Decentralised Energy and sits on the advisory boards of the Energy & Climate Intelligence Unit and the Bright Blue think tank's Green Conservatism project. He is also co-chairing a cross party enquiry into the future of the gas grid. James previously served on the Energy & Climate Change Select Committee in the House of Commons. He is a committed campaigner on the rural economy – particularly broadband and fair funding for schools and local authorities.
Before entering politics in 2015, James served as an officer in The Rifles regiment of the British Army including three combat tours to Iraq and Afghanistan. He is an enthusiastic sports fan and still plays a little rugby, tennis and golf. He is married with two young children and lives in Somerset.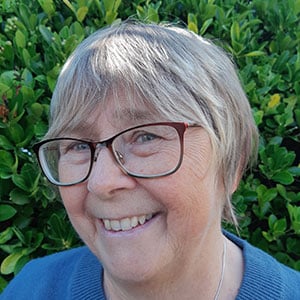 Linda has been involved with event management since the mid 90s and almost exclusively with outdoor events since 1999. With the publication of HSG195, The Event Safety Guide, she recognised the need for events to appoint a trained and dedicated person managing the planning and execution of safe systems of work. With this in mind, she began studying safety management and emergency planning. She has now gained nineteen years' worth of safety management experience at outdoor events of many shapes and sizes from music festivals to historic events, cultural celebrations, arts festivals and community sporting events. She has a strong passion for ensuring the welfare of all staff as well as all public attending events; ensuring that children, youth and elderly are protected that vulnerable people and those with a disability are included and catered for within an event. To that end, Linda founded TTK Welfare in 2011 to provide a service supporting welfare at events. This service is going strong and TTK looks after the needs of staff and public at over twenty five events per year.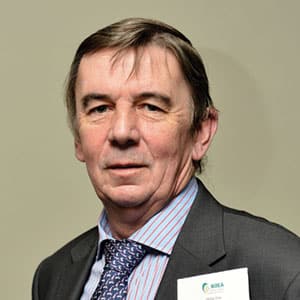 Philip is a solicitor with Bournemouth firm Laceys and has specialised in Licensing for over 30 years. His entry in legal 500 describes him as having "deep knowledge of gambling and outdoor events". Philip is a former vice president of NOEA and has been a Council member and legal advisor to the association for over a decade.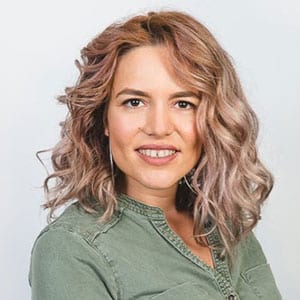 Sophia Schenkel
Onsite Solutions Architect, Eventbrite
Sophia joined Eventbrite six years ago with a background of working in festival and music tour operations. Today she is a deeply experienced member of the companies' onsite team, providing in-house expertise in all things onsite, including customer service and security
Sophia is responsible for working in partnership with promoters, venues, organisers and all manner of large-scale events to design a solution that makes sure everything runs smoothly. This includes working with each type of event or type of customer to advise on areas such as the design of entry gates, establishing the right ratio of staff and recommending the best technology to use.
Sophia's work has covered numerous engagement and outdoor mass participation events across the UK, Europe, South America and USA .