Our Sponsors 2022
See below for details of this years sponsors:
Futures Sponsor

The ABB FIA Formula E World Championship > >
As the world's first all-electric FIA World Championship and the only sport certified net zero carbon since inception, the ABB FIA Formula E World Championship brings dramatic racing to the heart of some of the world's most iconic cities providing an elite motorsport platform for the world's leading automotive manufacturers to accelerate electric vehicle innovation. The Formula E network of teams, manufacturers, partners, broadcasters, and host cities are united by a passion for the sport and belief in its potential to accelerate sustainable human progress and create a better future for people and planet.
Follow Formula E:
Facebook – www.facebook.com/FIAFormulaE
Instagram – www.instagram.com/FIAFormulaE
Twitter (@FIAFormulaE #ABBFormulaE) – www.twitter.com/FIAFormulaE
YouTube – www.youtube.com/user/FIAFormulaE
Futures Sponsor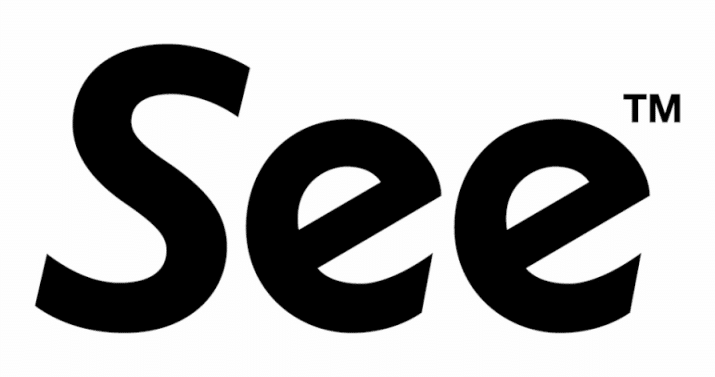 As part of the Futures Programme, See Tickets is taking a proactive step to invest in the future of the outdoor events industry by supporting the initiatives implemented by NOEA. On top of the futures initiative, See Tickets will also become official ticketing partner at NOEA's Annual Convention and Awards showcase.
Commenting on the partnership, Matt Evans, Commercial Manager, See Tickets, added: "As a business, we're keen to support the outdoor events industry by working with NOEA. We're big fans of education, recognition, and representation of our industry, across business and government, and are looking forward to helping out on these initiatives."
Award Sponsor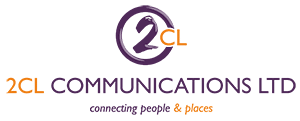 2CL Communications is an award winning, industry leading provider of wireless communication solutions specialising in supply, long and short term hire, maintenance and installation. As one of the leading suppliers of radio communications equipment to the events industry and winner of the NOEA 'Events Supplier of the Year 2015' award, 2CL prides itself on delivering over and above our client's expectations. We believe this ethic is why year on year on our client base has grown, and year to date 2022 has been our most successful.
We are committed to supporting the Events industry as always. We work with some fantastic partners and suppliers and we are proud to be sponsoring these awards which are an excellent way of showcasing and rewarding the best in the industry with the recognition they deserve.
Call us today: 02380 648 500 or email
contact@2cl.co.uk
to find out how we can provide a comprehensive & tailored wireless solution to meet your business needs. You can also visit our website at
www.2cl.co.uk
where you can view all the products and solutions we can supply along with case studies detailing how we have supported others in the Event Industry.
Award Sponsor

More than four million people across Britain play People's Postcode Lottery. Millions of pounds in cash prizes are won every month, and millions of pounds are raised for charities too.
In total, players have now raised more than £900 million for over 9,000 good causes.
The popular Postcode Lottery format sees a team of ambassadors delivering cheques to winners on their doorsteps, no matter where they live. This requires constant planning by the lottery's in-house events team, whose members travel tens of thousands of miles each year to put a smile on winners' faces.
They also organise major events throughout the year, including Postcode Millions celebrations for the lottery's biggest winners, unique team events, and a prestigious Charity Gala each spring which has attracted VIP guests including HRH The Prince of Wales, George and Amal Clooney, and Sir David Attenborough.
Award Sponsor

Laceys are solicitors that understand the event industry – two of the partners are event organisers themselves which probably makes the firm unique.
It's not just about licensing alcohol and entertainment, it's all about making sure our clients get things right, be that in their terms and conditions for attendees and suppliers, agreements with land owners, sponsors and local authorities, health and safety issues (including Covid), data protection, intellectual property, employment issues and event management planning.
Whilst prevention is always better than cure, if things go wrong, Laceys are here to solve problems too.
Partner Philip Day has been legal advisor to NOEA for over 15 years and he and his team at Laceys act for clients throughout England and Wales, including a number of major event organisers and suppliers.
Based in Bournemouth, the firm is the only one recognised by the Legal 500 for licensing expertise in Dorset.
The Laceys Team offers an initial free 30 minute consultation to NOEA members of ANY legal issue – contact p.day@laceyssolicitors.co.uk or 01202 377867 to take advantage of this offer or contact NOEA for an onward referral.
Award Sponsor

Wasserman is a partner to the world's most iconic sports figures, musical artists, brands and properties. Our purpose is to transform and advance brands, businesses and careers, empowering clients to create culture and impact audiences.
Wasserman is a connections agency – crafting strategic ideas, partnerships and experiences that connect brands with the right audiences, driving culture across sports, music and entertainment. We believe the right connections create relationships, build trust and inspire action.
Wasserman's brands and properties division serves clients across strategy, partnership management, measurement, experiential, media, content and more. We know that live experience generates some of the deepest, most powerful connections between brands and their audiences. Throughout our 20-year history, we have created engaging activations for clients including BMW/MINI, the NFL, LEGO, Coca-Cola and many more.
Social Media
LinkedIn – https://www.linkedin.com/company/wasserman/
Instagram – https://www.instagram.com/wasserman/?hl=en
Twitter – https://twitter.com/wasserman
Award Sponsor

NCASS is the only specialist organisation for independent food and drink businesses in the U.K. and we have been supporting our members to be safe, legal and profitable for over 30 years. Whether you're a Street Food business, festival and event caterer or independent bar, pub or restaurant, we're here to support you.
We provide members with ongoing support, legal documentation, professional services, training courses, work opportunities and exclusive discounts. This is facilitated by an account manager, assigned to members as soon as they join, to provide help and guidance when needed. Our account managers have unparalleled knowledge of the industry and can advise on everything from legislation and best practices to the right equipment for your business.
NCASS membership simplifies legal compliance obligations, connects you and your business with thousands of other like-minded caterers and provides the peace of mind to focus on running a successful and profitable business. It can be difficult to know where to start with compliance and regulation, however our expert tools, including our new and updated Safety Management System, help to simplify and demystify everything you need to do to make sure you are running your business safely and within the law.
Our members are at the heart of everything we do. From associations across the food and events sector, to festivals, Government bodies and Street Food collectives, we are part of a network that works together with one aim in mind – to support our members. Our interactions with these associations enable us to lobby on behalf of our members, stay ahead of legislative changes and advocate for the best interests of independent food and drink businesses.
Facebook: NCASS (Nationwide Caterers Association) | Facebook
Instagram: @ncass_uk The Association for Caterers (@ncass_uk) • Instagram photos and videos
Twitter: @NCASS_UK The Nationwide Caterers Association (NCASS) (@NCASS_UK) / Twitter
LinkedIn: The Nationwide Caterers Association (NCASS): Overview | LinkedIn
Award Sponsor

Fairgrounds can add colour, animation, and a vitality to any event and give your customers added value of experience. They can add to safety by offering delayed closing thus offering a staggered final exit if this is needed. So welcome to ADIPS (Amusement Device Inspection Procedures Scheme) We're here to ensure that each and every fairground and amusement park ride or device is certified as safe for use.
Fairgrounds and amusement parks are relatively safe when compared with other leisure activities and, in fact, represent some of the safest leisure activities of all. Each year inspections are carried out by an independent ride inspection body, whose capability to perform competent and independent inspection is assessed and monitored on an ongoing basis under the ADIPS scheme.
Imagine there was no standard for the inspection of fairground rides? Organisations working to different standards, performing different inspections and tests with no oversight of the work and control of the certification issued. What confidence would you have in the Scheme, would you know that rides were being operated and maintained properly, or even safe?
The result is the Amusement Device Inspection Procedures Scheme (ADIPS) the national scheme for inspection and certification of fairground rides and amusement devices. ADIPS inspection is carried out by registered inspection bodies (IB's) whose capability to perform competent and independent inspection is assessed and monitored on an ongoing basis. ADIPS certification is known as a Declaration of Operational Compliance (DOC). Look out for this; it's your guarantee that a device has been certified as safe to operate by an independent and competent IB.
You don't need to request or view a physical DOC! as an Event organiser all you need to ask for is the ADIPS ID number and then check it on our website : https://adips.co.uk/
ADIPS is managed and administered by the Amusement Device Safety Council (ADSC) which is made up of representatives from all major industry trade associations. It is operated by ADIPS Ltd.; a not-for-profit company. Any trading surplus generated by ADIPS Ltd. is reinvested into ADIPS to improve its services, or the industry to improve health and safety standards. ADIPS is the only scheme endorsed by the Health and safety Executive (HSE).
Award Sponsor

EVENTIT connects, inspires and educates events professionals from across the UK and beyond.
We offer a comprehensive range of events throughout the year which, combined with the EVENTSBASE online media platforms, provides event professionals with the opportunity for information, ideas, education and networking.
Following on from the success of our flagship annual tradeshow EVENTIT, 2023 will see the return of the E Awards which celebrates the outstanding achievements of both Scottish companies and suppliers and organisations who have delivered exceptional events within Scotland. Entries open early December. For more information, visit www.eventit.org.uk.
"I'm sure all your members are thankful for your assistance in these trying times."
"You guys are doing an amazing job of supporting the industry – you were out there first and are such a key resource!"
"NOEA has been absolutely fantastic in your support for all of us."
"Keep 'em coming … NOEA's proactivity on this topic is much appreciated!"
"You are doing an AMAZING job supporting members"
"Thank you for your time and commitment keeping us updated about the effects of the pandemic on the events industry."
"Thank you for all your information and updates."
"We have been glued to your information bulletins."
"… had to drop you a line to say how amazing your communications have been …"
"… the daily emails summarising the position, especially related to events, are very useful indeed …"